The IRS requires additional information regarding the TAX LIABILITIES for a semiweekly depositors. This information is collected on Schedule B (Form 941).
Form 941 Schedule B Filing Requirements
Form 941 Schedule B must be filed by employers,
if they are reporting more than $50,000 in employment taxes for the previous period
if they have accumulated $100,000 or more in tax liabilities for the current or past calendar year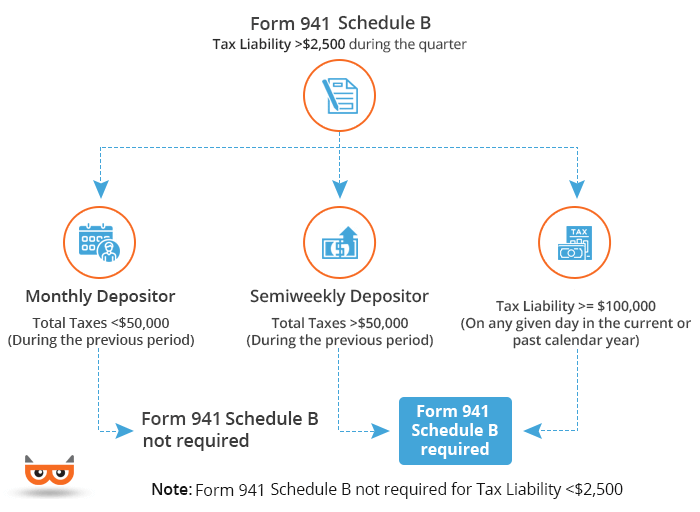 How TaxBandits Helps You Complete Your Form 941 Schedule B?
To complete your Schedule B report, you are required to enter your tax liability in the numbered space that corresponds to the date that wages were paid.
TaxBandits helps you to file Form 941 Schedule B for you that's based on the information you provide while completing your Form 941.
Learn more about how to e file form 941 for 2020 with TaxBandits.
People also visited: