File IRS Tax Extension Form 4868 Online
Need more time to file your personal taxes? Simply E-file Form 4868 & get up to 6 extra months to file.
E-File Now
Personal Tax Extension Form 4868 is due on Monday, May 17, 2021. File Now!
IRS Form 4868 Overview
Personal Tax Extension Form 4868 is used by individual or joint taxpayers to receive an automatic extension of up to 6 months file their returns.
The following Forms can be extended through Form 4868:
Form 1040
Form 1040A
Form 1040-EZ
Form 1040NR
Form 1040NR-EZ
Form 1040-PR or 1040-SS
Due Date for 2020 Personal Tax Extension Form 4868

Personal Tax Extension for the 2020 Tax Year is due on April 15, 2021.
Start E-Filing Now
Steps to File Form 4868 Online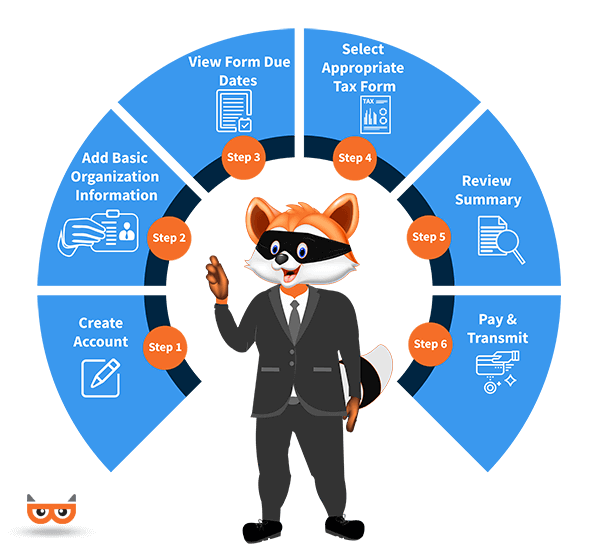 Create or login to your free account.
Select the extension type you would like to apply for (individual or joint filing).
Enter the Primary Taxpayer Information such as the Name, SSN, and address.
If you don't owe any taxes simply proceed to the next step. Otherwise, provide the following information:

Total tax liability amount
Total payments you have made throughout the year
Balance due to the IRS
Amount you will pay to the IRS

Review your Form Summary & check for any errors.
Pay for your form and transmit it to the IRS.
Start Now
Success

Starts with TaxBandits
The Smart Business Owners Choice
Access our resource center for more
information about tax relief due to
COVID-19. Visit Now