Taxpayer Identification Number

Matching Service
Tax compliance is a critical aspect of every business operation, and accuracy is paramount. The IRS requires the use of a Taxpayer Identification Number (TIN) for various tax-related purposes, including filing tax returns, reporting income on
Form W-9, and issuing information returns like 1099s. Failing to provide a correct TIN can result in
severe penalties.
That's where TaxBandits steps in. Our TIN matching feature is designed to streamline the TIN verification process, ensuring your 1099 filings are error-free and helping you avoid potential B-Notices and penalties that can cost up to $260 per incorrect information.
Pricing:
Businesses can now activate Unlimited TIN Matching for their 1099 recipients at just $19.99.
This service is valid for 1 Year from the date of opt-in.
How
TaxBandits Simplifies

the
TIN Matching Process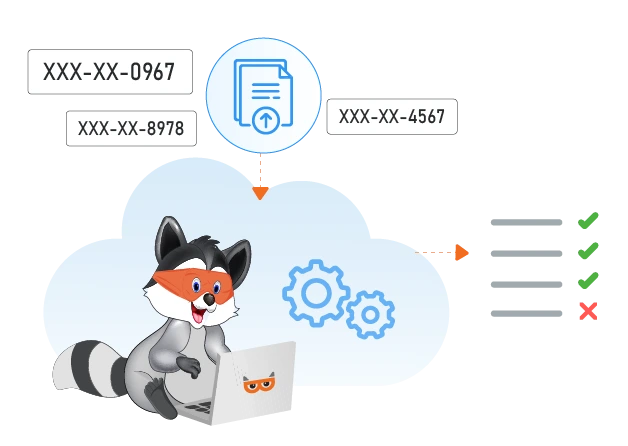 Bulk TIN Matching
TaxBandits simplifies the process of verifying a high number of TINs by offering a bulk upload option. Our platform enables you to efficiently import and manage any quantity of TINs.
Real-Time Matching
Our cutting-edge technology connects directly with IRS databases and to perform real-time TIN matching. This means that as you submit TINs, TaxBandits instantly validates vendor names and TINs, providing immediate feedback on their validity and accuracy.
Increase Accuracy
By using TaxBandits for TIN matching, you significantly improve the accuracy of your 1099 returns. Our system helps you avoid the costly consequences of entering incorrect TINs, giving you peace of mind and financial security.
Error Handling and Reporting
We understand that mistakes can happen. TaxBandits identifies and highlights TINs with discrepancies, inconsistencies, or errors. Additionally, we offer detailed error messages that help our clients to understand and address issues quickly and efficiently.
Instant Updates
TaxBandits provides updates throughout the TIN matching process. We notify you of successful TIN matches and unmatched TINs, providing alerts for potential issues that may require your attention. Seamless TIN
verification is our goal.
Data Security and Compliance
Protecting sensitive TIN information is our highest priority. TaxBandits is integrated with robust data encryption measures to safeguard your data. We also ensure compliance with relevant data protection regulations such as GDPR and HIPAA, giving you the confidence that your data is secure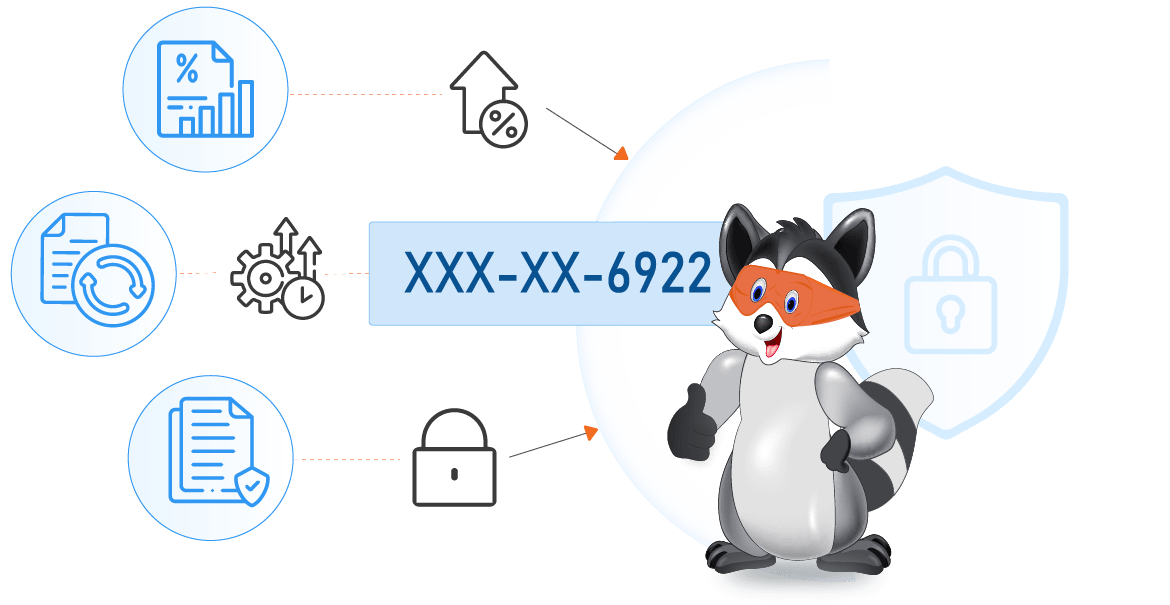 TIN Matching
API Integration
For seamless integration with third-party applications and systems, TaxBandits offers integration APIs. This feature allows you to incorporate our powerful TIN matching capabilities into your existing workflows, making TIN verification even more
convenient and efficient.
Success

Starts with TaxBandits
The Smart Business Owners Choice