IRS Update: The IRS has made some changes to Form 1099-MISC for the 2022 tax year. Learn More
How to E-file Form 1099 MISC Online for 2022 with TaxBandits?
What Information is Required to Efile Form 1099 MISC Online?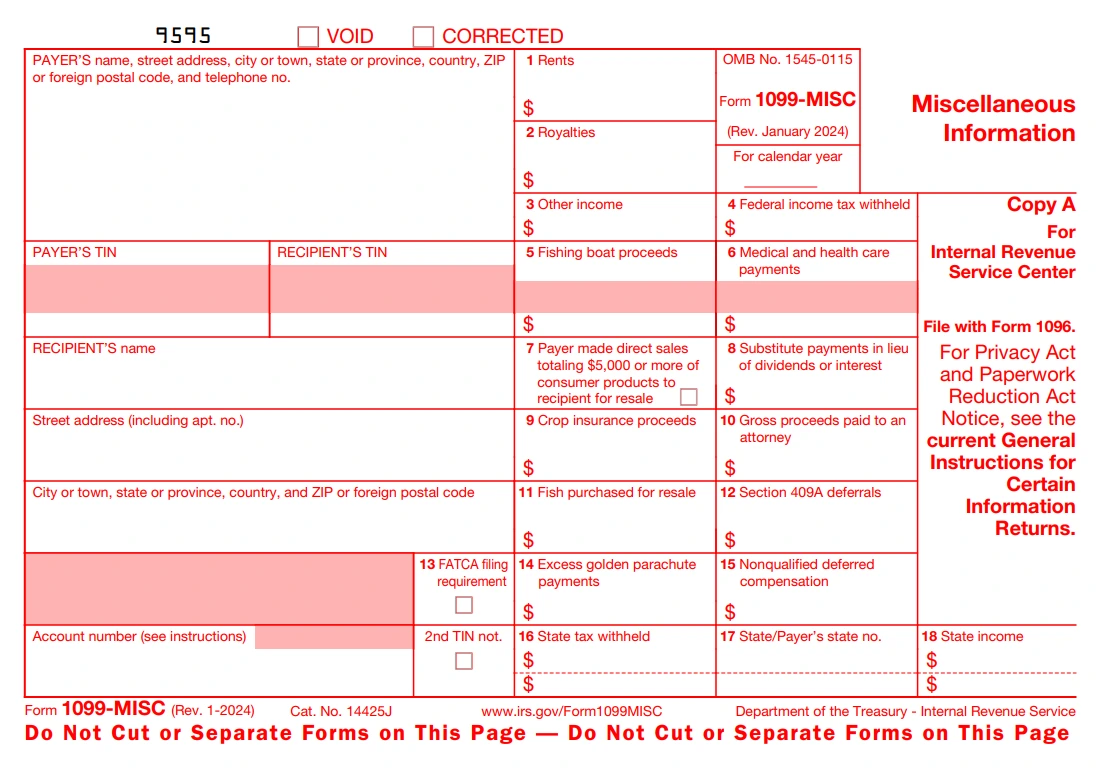 1. Payer Details: Name, EIN, and Address
2. Recipient Details: Name, EIN/Social Security, and Address
3. Federal Details: Miscellaneous Incomes and Federal Tax Withheld
4. State Filing Details: State Income, Payer State Number, and State Tax Withheld
E-file 1099 MISC in minutes! You can enter this information manually, or upload it via our bulk-upload template.
Businesses and Tax Professionals Trust TaxBandits' Amazing Features

Direct State Filing
Quickly and easily e-file State 1099 and State Transmittal /Recon forms as needed.

Postal Mail & Online Access
TaxBandits delivers your recipient copies by postal mail and through secure online access.

FIRE File Upload
Do you have the 1099 data in FIRE file format? We e-file 1099 Form and mail the copies to your recipient.

Bulk Upload
Use our bulk upload templates to simplify the process and import all of your 1099 data. Click here to download templates
Success

Starts with TaxBandits

The Smart Choice of every 1099 Filers

Excellent Step by Step process and easy to go back and make edits....

- Luis Collazo





Very easy navigation going forward and backwards. I usually have trouble online with confusing instructions. Yours is very easy.
- Jay Polonsky





Easy and reasonably priced. Great customer service!
- Allen Cohen





I'm quite impressed, especially in comparison with other sites from the IRS list I reviewed as well. Well done. Thank you.
- Igor Mandryka





Very easy to find my way around, most help features are very good, customer service response has been exceptional for the price point.
- Jerry Morris





Work flow makes sense, navigation is easy, customer service is excellent with prompt call backs and thoughtful support.
- Michael Morris





What is the IRS Form 1099-MISC?
Form 1099-MISC is an IRS tax form used to report the miscellaneous payments made to other self-employed people during the calendar year.
Form 1099-MISC is also used to report payments made for rent, fishing boat proceeds, medical and health care payments, prizes, awards and more.
The copy of Form 1099-MISC must be furnished to the recipient.
Click here to learn more about IRS Form 1099-MISC.
---
Who Is Required To File Form 1099-MISC?
If you paid an amount with the following conditions to any individuals who are not your employee during the year, file Form 1099-MISC to the IRS.
If paid a minimum of $10 in royalties or broker payments instead of dividends or tax-exempt interest.
If paid a minimum of $600 in
Rents
Prizes and awards
Other income payments
Medical and health care payments
Payments to an attorney
Crop insurance proceeds
Cash paid from a notional principal contract to an individual, partnership, or estate
Any fishing boat proceeds
Section 409A deferrals
Nonqualified deferred compensation
Also, use Form 1099-MISC to report payments made for direct sales of more than $5,000 of consumer products for resale anywhere other than a permanent retail establishment.
Even if the payment is less than $600 and withheld any federal income tax under a backup withholding, you must report all of that payment through Form 1099-MISC.
---
Payments That Are Not Reported On Form 1099-MISC include
Payments to corporations.
Employee income.
Payments to tax-exempt organizations in the United States, the District of Columbia, a U.S. possession or a foreign government.
For more details about Form 1099 MISC, visit irs.gov.
---
Who Is Required To File Form 1096?
Form 1096, Annual summary and transmittal form of U.S. Information Returns, is used to summarize the 1099-MISC forms being sent to the IRS.
Use Form 1096 only if you file 1099 Forms by paper. Form 1096 is not required If you file 1099-MISC Forms electronically.
---
Filing Form 1099 With The State
Some states require that the payer file Form 1099-MISC and report the state tax withheld from the 1099-MISC payment, including any additional information required by the state. Check your state filing requirements.
---
When Is The Deadline To File Form 1099-MISC?
January 31, 2023 is the due date to provide copies to the recipient. If you are reporting payments in box 8 or 10 due date is February 15, 2023
If you choose to file by paper, the deadline is February 28, 2023 for the 2022 Tax Year. The Form 1099-MISC electronic filing deadline is on March 31, 2023.
---
What Are The Requirements For Reporting Form 1099-MISC?
For each 1099-MISC you submit with the IRS, you will need to include the following information:
Business Information such as EIN/SSN, Business Name, Address
Recipient Information such as EIN/SSN, Business Name, Address
Amounts paid to the recipient
Federal income tax withheld
State and local information such as State number, taxes withheld
---
---
What Are The Form 1099-MISC Copies For?
Payer must complete 5 copies when filing Form 1099-MISC:
Copy A of Form 1099-MISC must be filed with the IRS.
Copy 1 of Form 1099-MISC must be filed with the State tax department.
Copy B must be furnished to the recipient.
Copy 2 must be filed with the recipient's state income tax return, when required.
Copy C is for the payer's record.
---
What are the Errors On Form 1099-MISC?
There are two types of errors that most commonly occur when filing Form 1099-MISC
Error 1: Incorrect amount(s), code or checked box
Error 2: No payee TIN (SSN, EIN, QI-EIN or ITIN), incorrect payee TIN/Name
If you discover any errors after filing with the IRS and plan to make corrections to your Form 1099-MISC, follow these steps to make adjustments to the form.
---
How to Correct Form 1099-MISC?
If you need to correct a Form 1099-MISC that's been previously filed with the IRS, you must correct the errors as soon as possible by filing Copy A and Form 1096 with IRS.
Also you're required to furnish the corrected copies to the recipient(s).
To correct a form 1099-MISC previously filed with the IRS, use a seperate Form 1099-MISC and enter an "X" in the "CORRECTED" checkbox. Then correct your Forms and transmit them to the IRS.
If the error is an incorrect TIN/ID, you must send a written statement to the IRS to correct the form.
---
Is there an Extension To File Forms 1099-MISC Forms?
If you need more time to file Form 1099-MISC, you may request an automatic 30-day extension by filing Form 8809. Click here to learn more about 1099 MISC extension.
---
What are the IRS Late Filing Penalties for Form 1099-MISC?
The IRS will issue penalties under section 6721 for filing 1099-MISC Forms with the following reasons:
Not filing by the due date
Not filing a proper 1099 paper form that's machine-readable
Using the form for the wrong year
Not using the right copy of Form 1099-MISC
Filing with Incorrect or missing TIN
Filing with the incorrect information
If filing a 1099 MISC Form that is late for 30 days or less, the penalty is $50 per form and increases to $100 per form if more than 30 days late. Learn More about 1099-MISC penalties.