North Dakota State Filing
---
Select your State for 1099 Reporting Requirements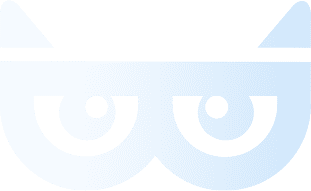 Deadline to file Form 1099 and
Form 307 is
January 31, 2023
.
TaxBandits supports the filing of Form 1099 with both the Federal and State of North Dakota.
Q.

What are the 1099 filing requirements for the state of North Dakota?

A. The North Dakota Office of State Tax Commissioner mandates the filing of Form 1099. If the payee is a resident or non-residence of North Dakota. In case the payee is a non-resident of North Dakota, Form 1099 should be filed only if the income is sourced in North Dakota.
Q.

What types of 1099 forms does North Dakota require?

A. North Dakota requires the filing of the following 1099 forms.
Q.

Does North Dakota have any additional requirements when you file 1099 forms?

A. Yes. The state of North Dakota requires additional forms to file along with Form 1099.
If you file 1099 Forms by paper, you must send Form 307 along with form 1099
If you electronically file, there is no need to send form 307.
Form RWT-1096 is required for all remitters registered to withhold North Dakota state income tax from royalty payments.
Q.

What is Form 307?

A. Form 307 is North Dakota Transmittal Of Wage And Tax Statement used to report the total number of taxes withheld and 1099s sent to the state.
Q.

When is North Dakota 1099 due?

A. The due date to file 1099 with the state of North Dakota is on January 31.
Q.

What are the requirements to file 1099 electronically with North Dakota?

A. The State of North Dakota mandates filing electronically if you are submitting 10 or more 1099s. E-filing is preferred in general, even if you are submitting fewer than 10 1099s.
Q.

What are the penalties for not filing or filing 1099 late with North Dakota?

A. A penalty of $10 per 1099 return, up to a maximum amount of $2,000, may be assessed for failure to file North Dakota 1099 returns.

Click here to know more about Form 1099 Penalties.
Q.

Where do I mail North Dakota 1099 Forms?

A.

Send your Form 1099 to the following mailing address:

Get started with TaxBandits today and stay compliant with the State of North Dakota! Start Filing Now