Forms Supported by TaxBandits for Small and Medium-sized businesses
Discover the Range of Supported Forms by TaxBandits for Seamless Filing.
TaxBandits Supports 100+ Federal, State, and Correction Forms
View All Forms
E-filing your Forms with

TaxBandits

is easy!

Enter the information
Choose the form and enter
required information. We also support
e-filing for the prior year.

Review Form Summary
Review the entered information
and make necessary
changes if needed.

Efile with the IRS/SSA and State
Transmit your return to
IRS/SSA and state. Get noticed
once the IRS accepts your return.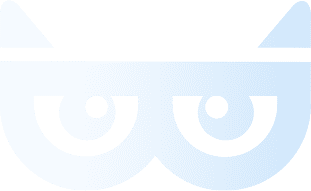 Simplify E-filing for your Small and Medium-sized Business
with User-friendly Features
We offer various features to make your tax filing a breeze

Easy & Secure E-filing
E-file your returns in minutes through manual or bulk filing features and stay compliant.

Supports State Filing
Meet your state filing requirements; TaxBandits supports e-filing for all 51 state agencies.

Postal Mail Recipient Copies
Choose our postal mailing service, and TaxBandits will deliver your recipient copies on your behalf.

E-Delivery of Recipient Copies
Enable your recipients to securely access their form copies through our online portal.

TIN Matching
E-file with confidence by validating your vendor's TIN against the IRS for accurate filing.

Live Customer Support
Our US-based dedicated support team is here to assist via phone, email, and live chat.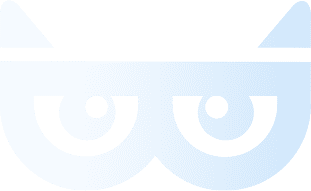 Volume Based
Pricing Calculator
Choose the form that you need
Are you filing more than 1000 Forms?
Contact us for Volume based pricing
See why
our customers

choose us
year after year

TaxBandits - The Smart Business Owners Choice

I'm so excited! I used another software for years just to process 1 paycheck monthly & submit my monthly tax deposits, 4 Quarterly 941's & 1 annual 940 Form. They charged me $39/month (no physical check - just the bookkeeping for it, I personally transferred the money myself from business to personal checking each month). That service cost $468/year - quitting them using TaxBandits for those 4 Quarterly & 1 Annual 940 Reports will cost me approximately $25 annually - a SAVINGS of $443.00!! YAHOO!!! THANKS!

- Judy T, Florida





Why was I paying $165 to a CPA to type in Zero, email to me, I print it, Sign it, Copy it, load in an envelope, add an address & a stamp it, walk it to a mailbox to postmark on the last day of the month? TaxBandits preps, I e-sign, they e-file in seconds for $5 and all done with ease during the middle of the month. Holy Cow!
- Carolyn C, Texas





I love the ease of entering info plus I like the prefilled forms with standard personal/business data. It makes filing a lot easier.
- Anthony, Ohio





TaxBandits make filling so simple and fool-proof. They have an eagle-eye for precision. Pricing is very reasonable and that is very much appreciated.
-Lissa, Washington





TaxBandits is a great resource for small businesses. It's easy to use and affordable.
-Elayne, Ohio





Easy Navigation - especially for someone new to running a small business. Thanks!
-Mary, Washington





Success Starts with
TaxBandits
The Smart Business Owners Choice