Hawaii State Filing
---
Select your State for 1099 Reporting Requirements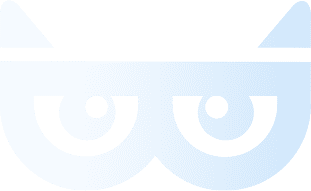 Hawaii 1099 State Filing Requirements
Form 1099 (1099-NEC, 1099-MISC, 1099-K, 1099-INT, 1099-DIV, 1099-R, 1099-B, 1099-G, 1099-OID, and W-2G)
Form N-196 - Annual Summary and Transmittal of Hawaii Information Returns
Deadline to file Form 1099 and
Form N-196 is
February 28, 2024
.
TaxBandits supports the filing of Form 1099 with both the Federal and State of Hawaii.
Q.

What are the 1099 filing requirements for the state of Hawaii?

A. The Hawaii Department of Taxation mandates the filing of the 1099 Forms only if there is a state tax withholding under the following conditions:
If a person engaged in a trade or business in Hawaii.
Having a place of business or a fiscal or paying office in Hawaii and making payments to another businesses or individual entities.
Business to another businesses or individual entitie must make a separate information return on Form 1099.
Q.

What types of 1099 forms does Hawaii require?

A. Hawaii requires the filing of the following 1099 forms.
Q.

Does Hawaii have any additional requirements when you file 1099 forms?

A. Yes. The state of Hawaii requires additional forms to file along with Form 1099.
If you file 1099 Forms by paper you must attach Form N-196.
If you electronically file, you are not required to File Form N-196.
Q.

What is Form N-196?

A. Form N-196 is an Annual Summary and Transmittal of Hawaii Information Returns used to report total number of 1099 forms and total amount reported.
Q.

When is Hawaii 1099 due?

A. The due date to file 1099 with Hawaii is February 28.
Q.

What are the penalties for not filing or filing 1099 late with Hawaii?

A. The penalty for failure to file a return on time is calculated at 5% per month, or part of a month, on the unpaid tax up to a maximum of 25%.

Learn more about Form 1099 penalties.
Q.

Where do I mail Hawaii 1099 forms?

A. Mail your Form 1099s along with the N-196 to the following address.

Get started with TaxBandits today and stay compliant with the state of Hawaii! Start Filing Now