Choose the required
2022 1099 Tax Form

to E-file with the IRS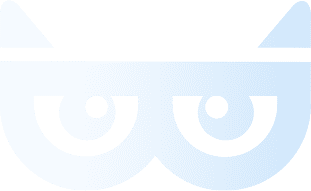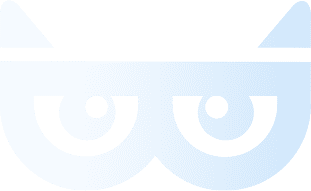 How to
file 2022

Form 1099 Online?

Enter Form Data

Review Form Summary

E-file it with IRS & State
Ready to file your 2022 Form 1099 Online?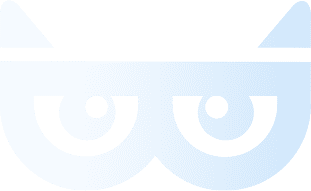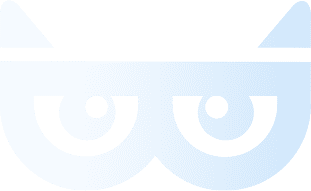 Helpful E-filing Features Included with

our Form 1099 Software

Bulk Upload Form 1099 Data
Instead of inputting your recipients' details individually, upload all your recipients' information instantly, for a more efficient e-file experience.

QuickBooks
TaxBandits is now integrated with QuickBooks® If you already have an account with QuickBooks®, you can e-file your Form 1099, even if you are filing for multiple businesses.

Xero integration
We are now integrated with Xero accounting software, enabling Xero clients to transmit 1099 forms directly to the IRS.

TIN Matching
TaxBandits offer you a TIN matching feature to accurately file your 1099 Form with the IRS. Avoid filing corrections and ensure error free filing of your 1099 Forms.

USPS Validation
We Validate data according to IRS rules and the USPS database

Postal Mailing 1099 Copies
Once a return has been filed with the IRS, you can choose to have TaxBandits print and send hard copies of Form 1099 to your recipients with our postal mailing feature.

Online Retrieval
We offer easy access to form copies through the secure TaxBandits' Online Access Portal to view/download tax forms anywhere, anytime.

Print Center
From our print center, you have the ability to print any of your 1099 forms filed from your TaxBandits account at any time.
See Our
Clients Review
The Smart Choice for Filing 1099 Forms Online
Very easy navigation going forward and backwards. I usually have trouble online with confusing instructions. Yours is very easy.
- Jay Polonsky





I'm quite impressed, especially in comparison with other sites from the IRS list I reviewed as well. Well done. Thank you.
- Igor Mandryka





Very easy to find my way around, most help features are very good, customer service response has been exceptional for the price point.
- Jerry Morris





Workflow makes sense, navigation is easy, customer service is excellent with prompt call backs and thoughtful support.
- Michael Morris





Easy and reasonably priced. Great customer service!
- Allen Cohen





Excellent Step by Step process and easy to go back and make edits.
- Luis Collazo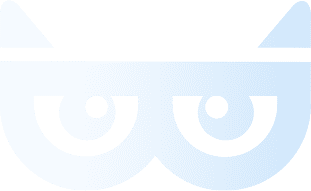 Frequently Asked
Questions
Form 1099 is a series of Forms that IRS refers to as "Information Return" which is used to report various types of income that a taxpayer receives throughout the year. The income may be the compensation paid to the independent contractors, interest amount paid by bank or any financial institution, and dividends paid in exchange for stocks or any mutual funds.
The person who paid the taxpayers are responsible for filing this information to the IRS using Form 1099 and must send a copy to the recipient.
Looking to file your Form 1099? File your 1099 Form securely and accurately to the IRS using TaxBandits, an IRS authorized e-file provider. File my 1099 Now
Form 1099-NEC, Form 1099-MISC, Form 1099-INT, Form 1099-DIV, Form 1099-R, Form 1099-S, Form 1099-B is the different 1099 Forms that are available of which the Form 1099 MISC, Form 1099 INT, and Form 1099 DIV are most often used Forms to be reported with the IRS.
Form 1096 is a summary of Form 1099. Form 1096 is used to summarize the number of 1099 Forms filed with the IRS. Form 1096 is required only when the 1099 Forms are filed by paper and not required when filing electronically.
Get Started with TaxBandits and fIle your Form 1099 electronically with the IRS.
Some states have mandated the filing of Form 1099 to report the state withheld. The state filing requirements of Form 1099 depend upon the state which you belong to and it will vary for each state. And your 1099 filing is not complete until you have reported your 1099 with the state. Check your state filing requirements by visiting https://www.taxbandits.com/form-1099-series/state-filings/.
Usually, Form 1099 has three different deadlines.
Recipient Copy Deadline -

January 31

Paper Filing Deadline -

February 28

E-file Deadline -

March 31
Note: Deadline for filing Form 1099-NEC for paper or electronically and recipient is January 31
Get Started with TaxBandits and file your 1099 with IRS, State, and mail recipient copies on-time. Get Started Now
Each Form 1099 is available with 5 different copies of which each has its unique purpose.
Copy A - For Internal Revenue Service Center
Copy B - For Recipient
Copy C - For Payer
Copy 1 - For State Tax Department
Copy 2 - To be filed with Recipients State income tax return
Get Started with TaxBandits, and file your 1099 with federal, state and mail recipient copies from one place. TaxBandits will keep track of all your filings for up to 7 years and you can access the required Form copies anytime and from anywhere. File my 1099 Now
If you have identified any errors on your previously filed Form 1099, you have to correct them and submit a correction Form to the IRS and must send the same to the recipient.
Form 1099 correction can be done for two different types of errors Type 1 and Type 2:
Type 1 errors include reporting of the incorrect payment amount, codes or not filing for the right recipient.
Type 2 errors include missing or incorrect payee TIN, name, or filed the return using the wrong type of return.
Want to file a correction Form? Get Started Now with Tax bandits and file your 1099 Correction Form to the IRS securely. With TaxBandits you can also send the corrected copies to your recipient. E-File 1099 Now
In order to correct the payer information on Form 1099, you must send a written statement to the IRS with the updated payer information. The statement must be sent to the following mailing address.
Internal Revenue Service,
230 Murall Drive,
Kearneysville, WV 25430.
In case if you need time to prepare your Form 1099, you have to apply for an extension using Form 8809. Applying extension using Form 8809 will give you an additional 30 days of time to file your Form 1099 with the IRS. Form 1099 extension is not applicable for those who reporting Form 1099-MISC for reporting non-employee compensation.
Get Started with TaxBandits and get a 30 days automatic extension on your Form 1099. File 1099 Extension Now
Filing Form 1099 for the prior year is very easy now with TaxBandits. Create an account, choose the required 1099 Form, and Choose Tax year. Enter the Form information, review Form summary, and transmit it to the IRS. TaxBandits will never charge any additional fee for filing Form 1099 for the prior year. File 1099 Now
The IRS will impose a penalty of $50 per form for not filing Form 1099 on time. And the penalty will increase to $100 per form if the Form 1099 is filed late more than 31 days after the deadline. And it will go up to $260 per form if a return not at all filed (after August 1).
IRS may also impose a penalty for the following reasons:
Reporting incorrect information
Not sending a copy to the recipient
Filing by paper when required to file electronically
Learn more about the penalty by visiting https://www.taxbandits.com/form-1099-series/1099-penalties/
Avoid penalties and file your Form 1099 on-time with TaxBandits. Get Started Now