What Information is Required to File Form W-2G Online?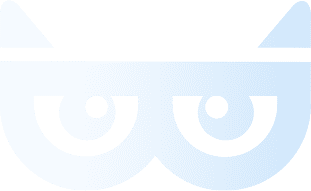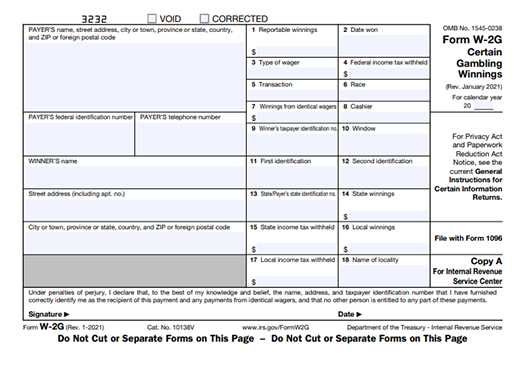 1.

Payer's Information

2.

Reportable winnings

3.

TIN of winner

4.

Date of winnings

5.

Federal income tax withholding information

6.

State and local income tax withholding information
Businesses and Tax Professionals Trust TaxBandits' Amazing Features

Internal Audit Check
TaxBandits internal audit check ensures that your Forms are validated through IRS business rules, Basic Form Validation, and IRS Schema Validation.

TIN Matching
TaxBandits helps reduce the chance of TIN errors by validating your employee's TIN against the SSA database.

Postal Mail & Online Access
TaxBandits delivers your employee copies by postal mail and through a secure online access.

USPS Address Validation
All the addresses entered on your Forms will be validated through our USPS Address Validation to verify that you have entered the right addresses on your Form.
Client Reviews
TaxBandits - The Smart Business Owners Choice
I'm so excited! I used another software for years just to process 1 paycheck monthly submit my monthly tax deposits, 4 Quarterly 941's & 1 annual 940 Form. They charged me $39/month (no physical check - just the bookkeeping for it, I personally transferred the money myself from business to personal checking each month). That service cost $468/year - quitting them & using TaxBandits for those 4 Quarterly & 1 Annual 940 Reports will cost me approximately $25 annually - a SAVINGS of $443.00!! YAHOO!!! THANKS!
- Judy T - Florida





So easy and convenient! I struggled for years preparing the 941 and 940 returns and getting to the post office in time. The fee to file with TaxBandits is less than the certified mail with a return receipt and the forms always come out very professional!
- Kim L - New Jersey





Why was I paying $165 to a CPA to type in Zero, email to me, I print it, Sign it, Copy it, load in an envelope, add an address & a stamp it, walk it to a mailbox to postmark on the last day of the month? TaxBandits preps, I e-sign, they e-file in seconds for $5 and all done with ease during the middle of the month. Holy Cow!
- Carolyn C - Texas





Excellent! Completing tax filings with TaxBandits is very easy, accurate, and fast. I've tried other tax filing services, and TaxBandits is by far the absolute best.
- Joe A - Texas





Frequently Asked Questions on Form W-2G Filing
What is a Form W-2G?
Form W-2G is used to report certain gambling winnings during a given tax year. The types of gambling activities included in this form are horse racing, dog racing, sweepstakes, wagering pools, lotteries, bingo and slot machine winnings, and poker tournament winnings.
---
When is the deadline to file Form W-2G?
January 31, 2023. is the due date to distribute copies of Form W-2G to a recipient. If you choose to file by paper, the deadline is February 28, 2023 for the 2022 Tax Year. The Form W-2G electronic filing deadline is on March 31, 2023.Unlike Form W-2, Form W-2G is filed with the IRS, not the SSA. As with other IRS tax forms.
---
Do I Need to Report my Gambling Winnings?
Depending on the total amount of winnings and the way in which they were won, this will determine whether or not you need to report them on Form W-2G. For example, you will need to report the following:
$1200 or more from Bingo or slot machines
$1500 or more from a keno game
$5000 or more from a poker tournament
Any other winnings of $600 or more or 300 times the amount wagered
Winnings that are subject to federal income tax withholding.
---
How to file Form W-2G online?
Electronic filing is the preferred IRS method for Form W-2G. It is also an easier process that comes with many added benefits. For example, when you choose to e-file Form W-2G with TaxBandits, we audit your form using the IRS Business Rules to help you file accurately. We also provide instant IRS updates on the status of your form. To begin filing Form W-2G online, create a free TaxBandits account.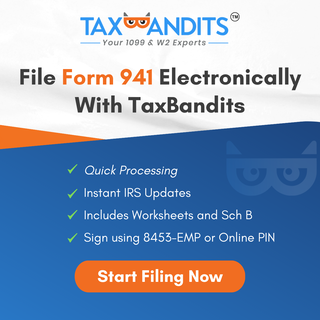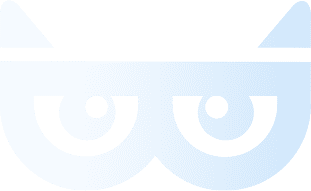 Success

Starts with TaxBandits
The Smart Business Owners Choice