Choose the
Payroll Tax Forms to e-file

with the IRS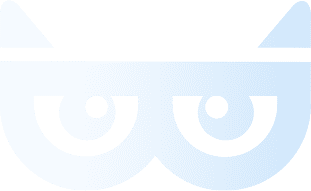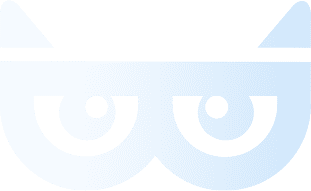 Helpful E-filing Features Built into our Cloud-Based

Payroll Tax Filing Application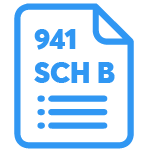 Schedule B (Form 941)
Easily file your Schedule B along with your Form 941 and transmit it directly to the IRS to report your tax liability and semiweekly deposit schedule.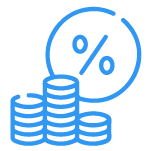 Report Zero Taxes
If you don't have any taxes to report on Form 941, select the "no payments were made" option to complete your form in half the time.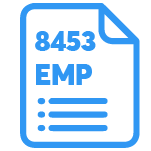 Form 8453-EMP
If you don't have an Online Signature PIN, don't worry. You can use Form 8453-EMP to e-sign your Form 94x forms instead.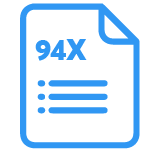 94x Online Signature PIN
The IRS requires you to sign your form with an Online Signature PIN when filing your 94x forms. Simply request a FREE Online Signature PIN with us.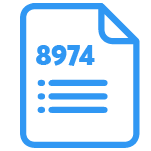 Form 8974
If you want to claim R&D credits through Form 8974, TaxBandits will help you to complete Form 8974 when you e-file your Form 941.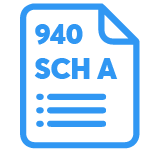 Schedule A (Form 940)
File Schedule A (Form 940) easily with TaxBandits and transmit it directly to the IRS to report your unemployment tax payment or credit reduction information.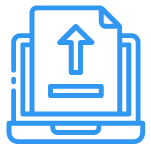 Bulk Upload
Instead of inputting your employers details individually, you can upload all your employers' information instantly with the bulk upload option from TaxBandits.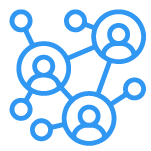 Multi-User Access
You can add multiple users to your TaxBandits account and allow them to manage 941 returns for your business or clients.
Success with
TaxBandits!
The Smart Choice for Filing 94x Forms
I'm so excited! I used another software for years just to process 1 paycheck monthly submit my monthly tax deposits, 4 Quarterly 941's 1 annual 940 Form. They charged me $39/month (no physical check - just the bookkeeping for it, I personally transferred the money myself from business to personal checking each month). That service cost $468/year - quitting them using TaxBandits for those 4 Quarterly 1 Annual 940 Reports will cost me approximately $25 annually - a SAVINGS of $443.00!! YAHOO!!! THANKS!
- Judy T - Florida





So easy and convenient! I struggled for years preparing the 941 and 940 returns and getting to the post office in time. The fee to file with TaxBandits is less than the certified mail with a return receipt and the forms always come out very professional!
- Kim L - New Jersey





Why was I paying $165 to a CPA to type in Zero, email to me, I print it, Sign it, Copy it, load in an envelope, add an address & a stamp it, walk it to a mailbox to postmark on the last day of the month? TaxBandits preps, I e-sign, they e-file in seconds for $5 and all done with ease during the middle of the month. Holy Cow!
- Carolyn C - Texas





Excellent! Completing tax filings with TaxBandits is very easy, accurate, and fast. I've tried other tax filing services, and TaxBandits is by far the absolute best.
- Joe A - Texas





File your
Payroll Tax Forms

941, 940, 943, 944, and 945 with TaxBandits

The Smart Business Owners Choice

Create a Free Account Now