How to Request Form W-8BEN online with TaxBandits?
What is Required to complete Form W-8BEN for 2023?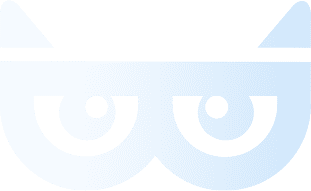 1. Beneficial Owner Details: Name, Country, Address, US SSN/ITIN (if required), Foreign Tax Identifying Number, Reference number, Date of birth
2. The claim of Tax Treaty Benefits Details

Beneficial owner resident country (an Income tax treaty between the US and Beneficial owner country)
The percentage rate of withholding

3. Sign the Form
It's easy to complete your Form W-8BEN with TaxBandits.
Success Starts with
TaxBandits!

Very easy navigation going forward and backwards. I usually have trouble online with confusing instructions. Yours is very easy.

Excellent Step by Step process and easy to go back and make edits....
Frequently Asked Questions on W 8Ben Online
What is a W-8BEN Form?
The W-8BEN Form, Certificate of Foreign Status of Beneficial Owner for the United States Tax Withholding & Reporting (Individuals), is an IRS tax form, similar to the
W9 form.
The W-8BEN Form must be filled out by non-US residents, beneficial owners who are receiving payments from individuals or companies in the United States.
---
Who should complete a W-8BEN form?
The Form W-8BEN must be filled out by the beneficial owner(s) who are not US citizens or residents for tax purposes.
---
When should I complete Form W-8BEN?
This form is used by a non-United States person who is a "beneficial owner" in order to avoid U.S federal income tax backup withholding on payments made in connection with the Offer. The Form W-8BEN is only filled out upon request, this request is always made prior to the payment.
---
How do I Fill out Form W-8BEN?
The following are the steps to complete the Form W-8BEN. The beneficial owner(s) should complete these steps on the Form W-8BEN.
Step 1: Enter the recipient's name and email address, then invite the recipient to fill out Form W-8BEN through TaxBandits Secured Online Portal
Step 2: The recipient will fill out the W-8BEN Form information
Step 3: Recipient can e-Sign the form
Step 4: You can then Download and Print the Form for your reference
---
What types of income are subject to 30% withholding and must be reported on Form W-8BEN?
A foreign individual will be subject to the 30% tax rate on any income they receive from the following US sources:
Interest – this includes certain original issue discount (OID)
Dividends
Rental income
Royalties
Premiums
Annuities
Compensation for, or in expectation of, services performed
Substitute payments in a securities lending transaction
Other fixed or determinable annual or periodical gains – or FDAP income- profits, or income
This mandatory withholding tax is applied to the gross earnings of the foreign individual or entity.
---
What types of income are subject to 30% withholding, but not reported on the Form W-8BEN?
There are some types of income earned in the US that will not be subjected to this 30% withholding tax. These income types include,
Broker proceeds
Short-term (183 days or less) OID
Bank deposit interest
Foreign source interest, dividends, rents, or royalties
Proceeds from a wager placed by a nonresident alien individual in the games of blackjack, baccarat, craps, roulette, or big-6 wheel
You may still need to submit Form W-8BEN to claim an exception from any US information reporting and the back-up withholding for these types of US source income.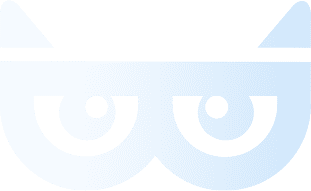 Success

Starts with TaxBandits
The Smart Business Owners Choice