E-file Form 1095-B for 2022 with TaxBandits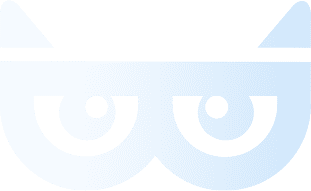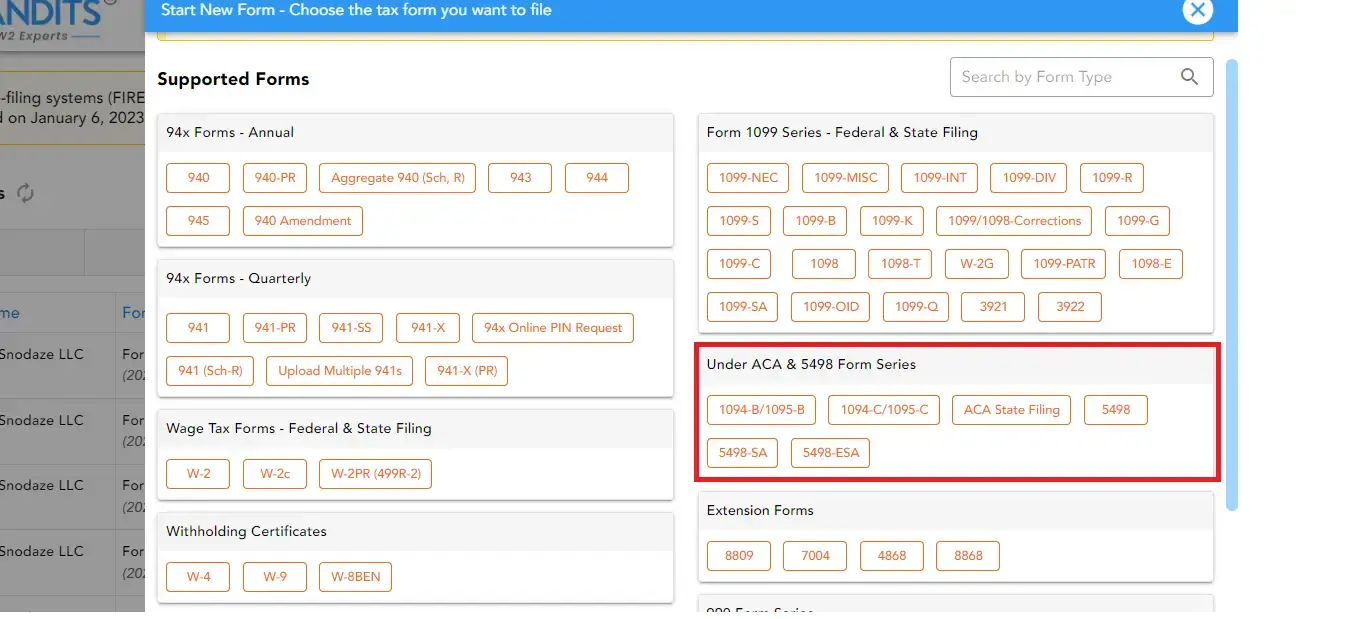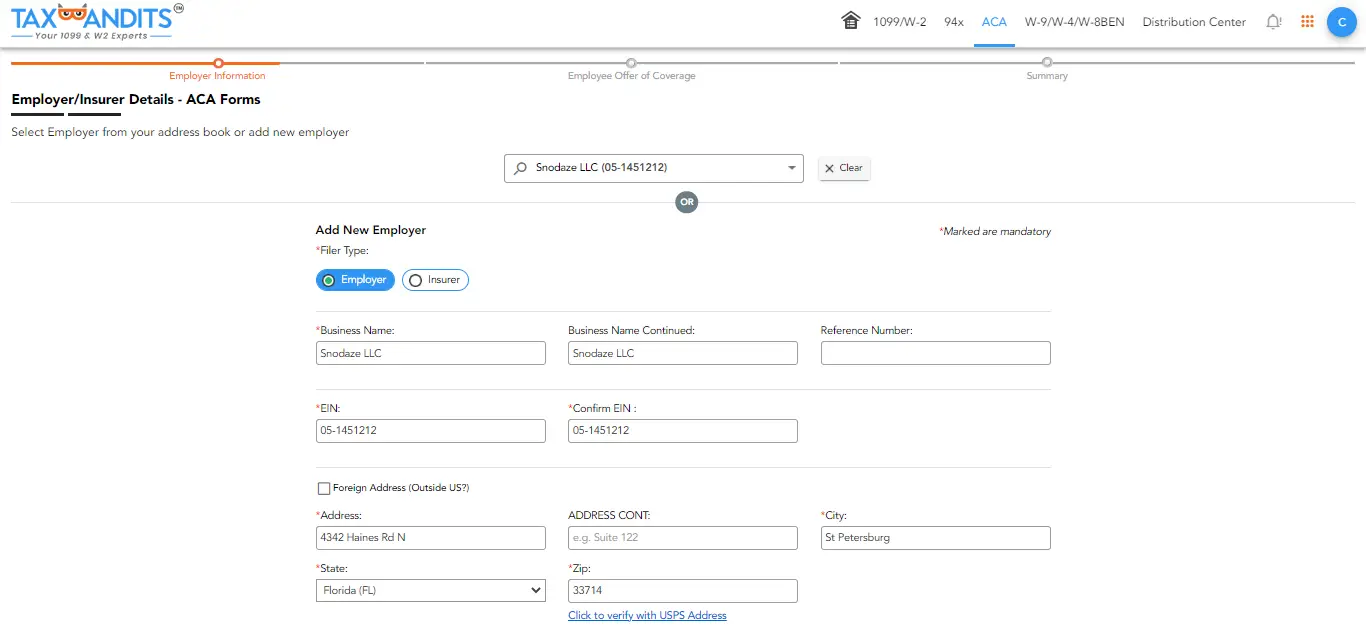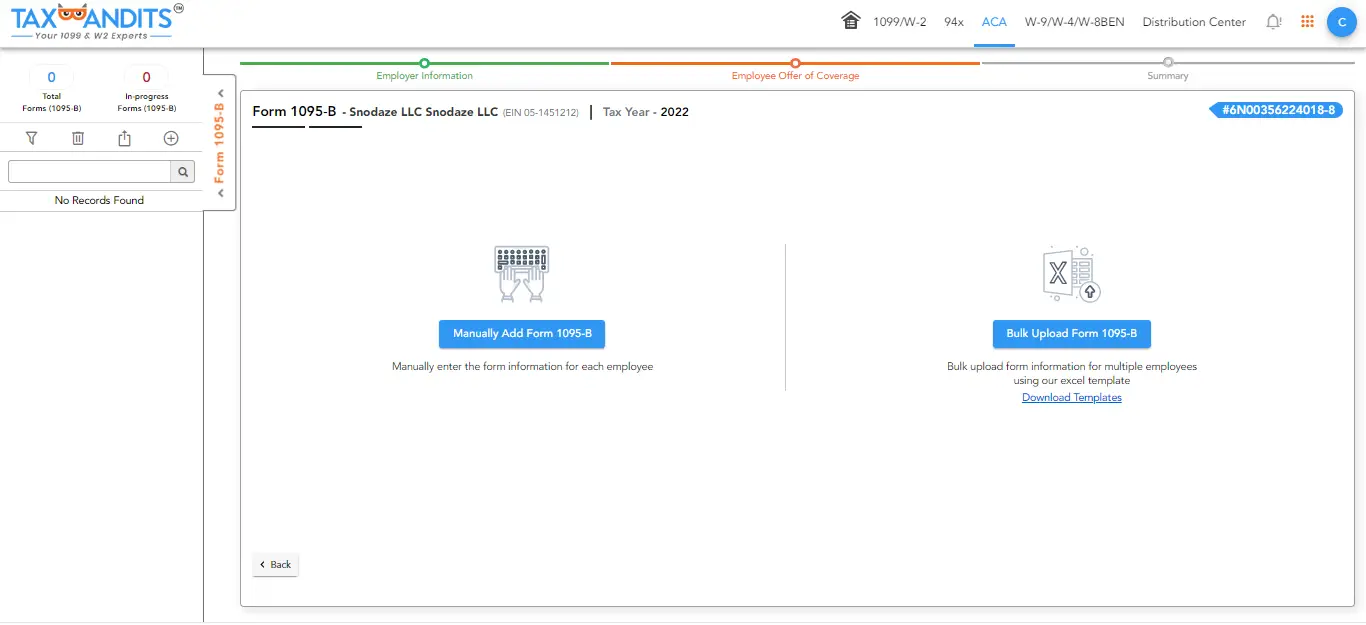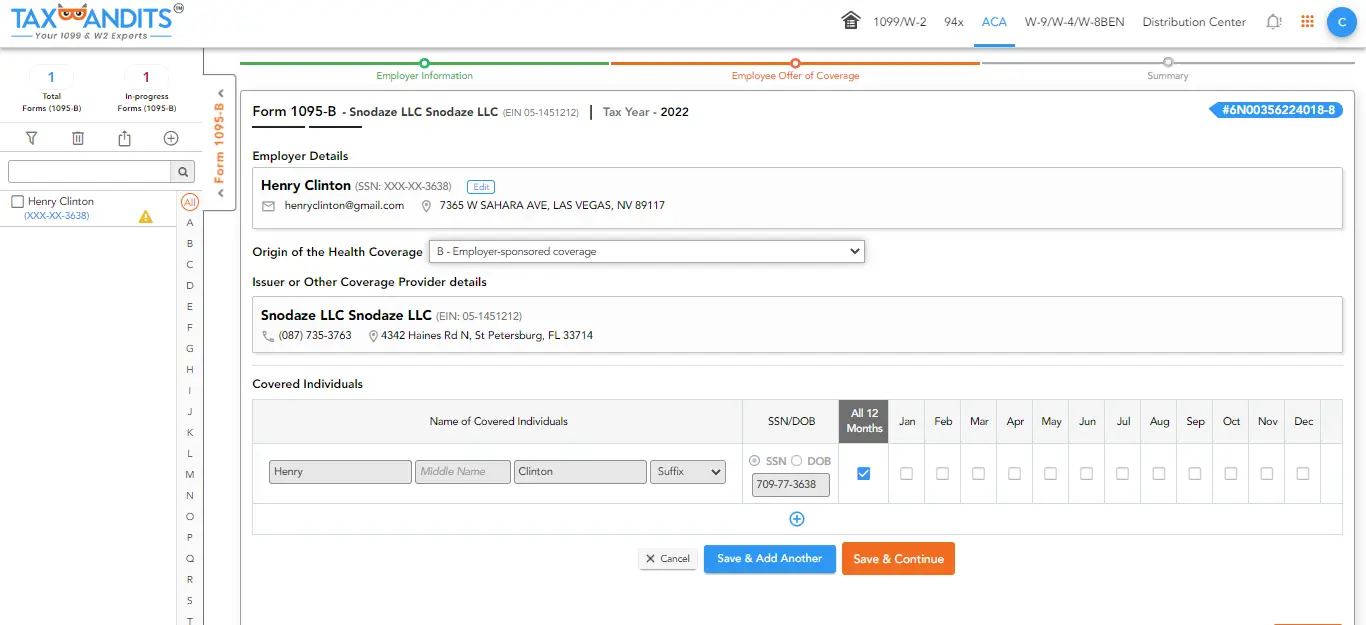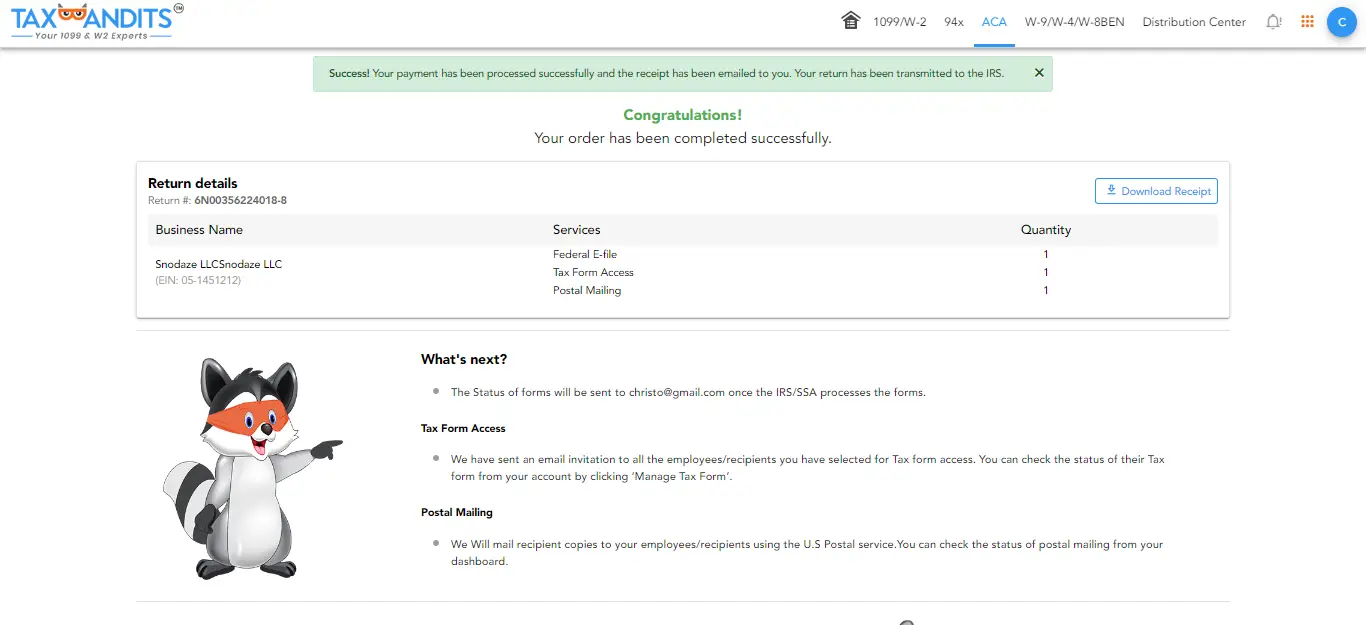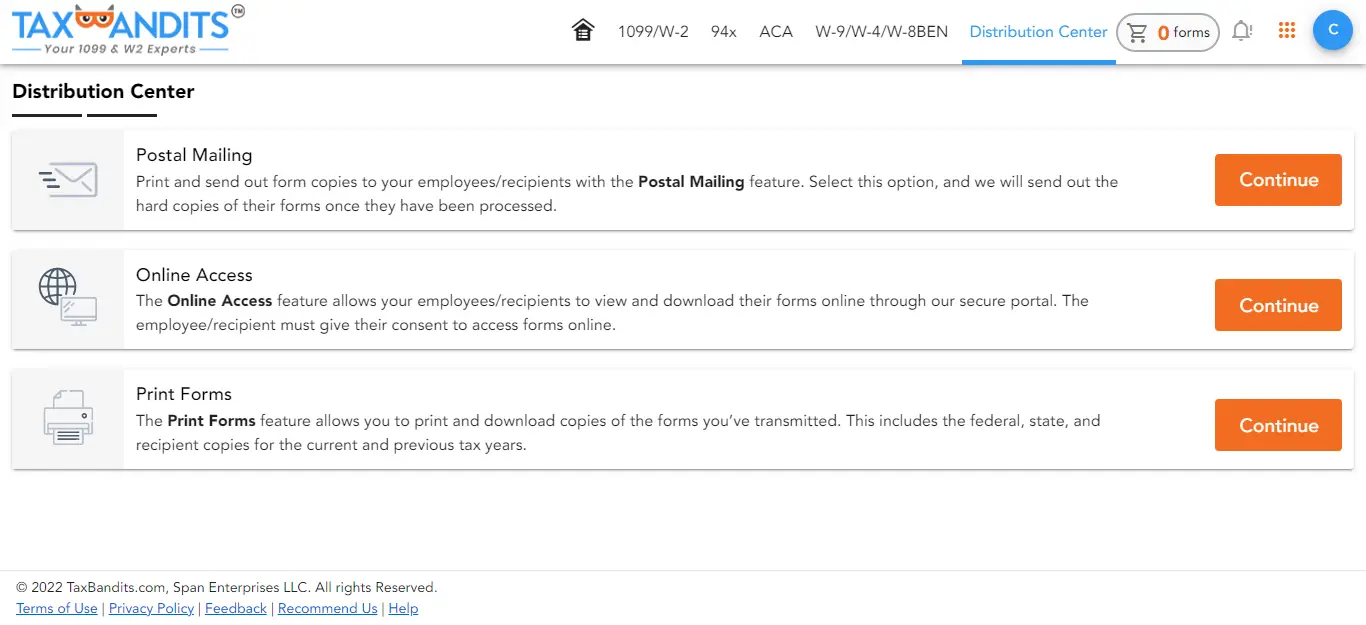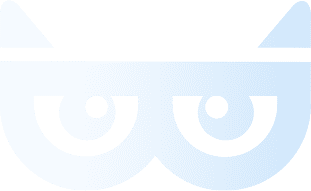 Are you ready to file your 1095-B Forms?
What Information is Required to E-file ACA Form 1095-B ?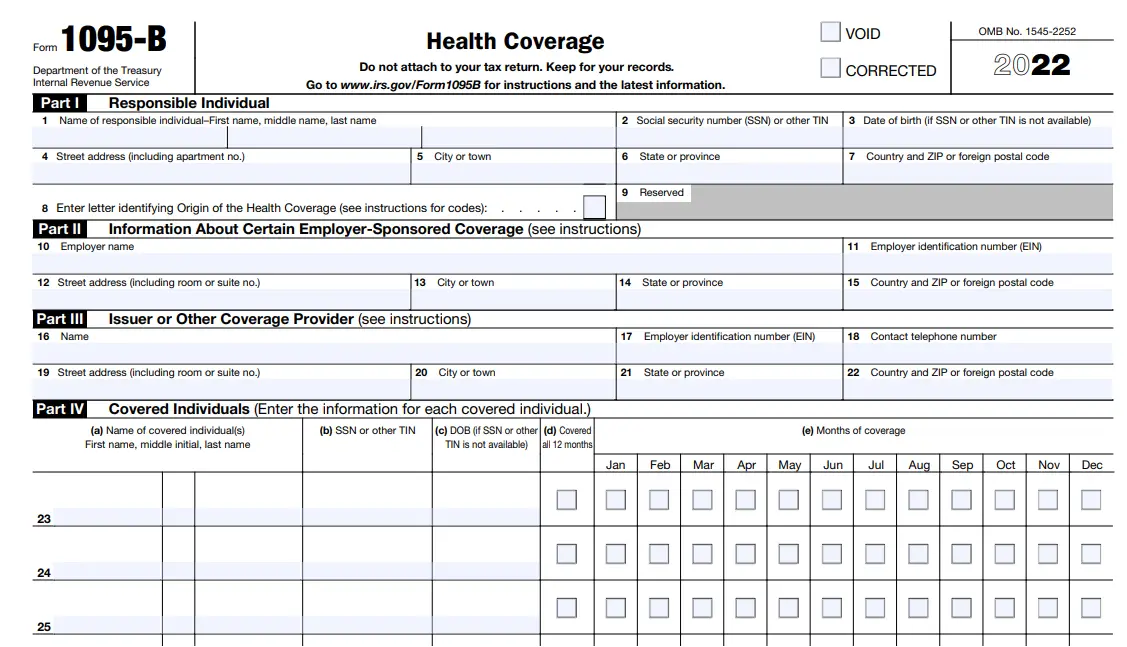 1. Individual details: Name, EIN, and Address
2. Employer/Coverage Provider details: Name, EIN, and Address
3. Coverage Individuals details: Name, TIN, and Date of Birth (if SSN or other TIN is not available), covered months
Follow our 1095-B instructions, to learn how to fill out your Form 1095-B. Start e-filing your Form 1095-B with TaxBandits Today.
A comprehensive, cloud-based 1095-B E-file software with
outstanding features!

State Filing
With TaxBandits, you can complete your ACA filings not only with the IRS but also with the states if required.

Deliver Employee Copies
We offer a postal mailing service and secure online access to enable the distribution of form copies to the recipients.

Bulk Upload
Reduce the time taken to manually upload your ACA Form 1095-B data by making use of our Excel templates.

Internal Audit Check
To make sure that your returns are error-free, our system audits your ACA forms for any errors before transmission.
---
ACAwise - A Full-Service ACA Reporting Solution
If you need help with ACA Reporting, get started with our sister product, ACAwise. ACAwise offers
ACA Form filing on your behalf.
ACAwise supports data handling, form generation with required codes, data validations at every stage for accurate filing, IRS / State Filing, and distributing employee copies.
Success Starts with
TaxBandits!

Workflow makes sense, navigation is easy, customer service is excellent with prompt call backs and thoughtful support.

Although I am an accountant and used to complete the form on my own, the application of Tax Bandits is great, as it highlights the items I have to complete, making it way much easier to complete.

What a lifesaver! The system was intuitive and had everything I needed. Very cost effective for small business owners and once completed I was able to go in and download any forms I needed as back up. Thank you for creating such a great program!

Straight forward UI takes you smoothly thru the specific process you need at a given time,..Thank you guys!
Frequently Asked Questions about Form 1095-B Filing
What is IRS Form 1095-B?
Form 1095-B is filed by any entity that offers minimum essential coverage to any individuals during a calendar year.
Generally, health coverage providers and small employers use 1095-B Form to report the information required under section 6055.
A copy of IRS Form 1095-B must also be issued to the corresponding recipients.
To learn more about the 1095-B Form, visit irs.gov.
---
What are the 2022 IRS updates on Form 1095-B?
For the 2022 tax year, the IRS has released a final version of Form 1095-B. Based on the release, there is no change in the Form.
The IRS has updated the affordability and penalty rates for tax year 2022.
For more information, visit here.
---
When is the due date to file Form 1095-B?
These are the deadlines for filing and distributing Form 1095-B.
Form 1095-B due date for 2022 tax year:
Furnishing Recipient copies - March 02, 2023
Paper filing - February 28, 2023
Electronic filing - March 31, 2023
---
How are errors on Form 1095-B corrected?
When you find errors on Forms 1095-B after they've been filed or the IRS has sent you a notice, you can file corrections with TaxBandits.
We also print and mail correct copies to your recipients.
---
What are the penalties for not filing ACA Form 1095-B?
If you miss the ACA Form 1095-B filing deadline, or fail to file 1095-B, you may be penalized by the IRS.
ACA Penalty amounts are based on the size of the organization and the date the form is actually filed. Penalty fees can range from $50 to $536,000.
---
How can I apply for an extension for filing ACA Form 1095-B?
If you need additional time to file ACA Form 1095-B, you can apply for an automatic 30-day extension by filing Form 8809 by your original due date. Depending on the volume of the forms the IRS is processing, you can e-file and receive approval in as little as an hour.
Click here to learn more about the ACA Form 1095-B Extension.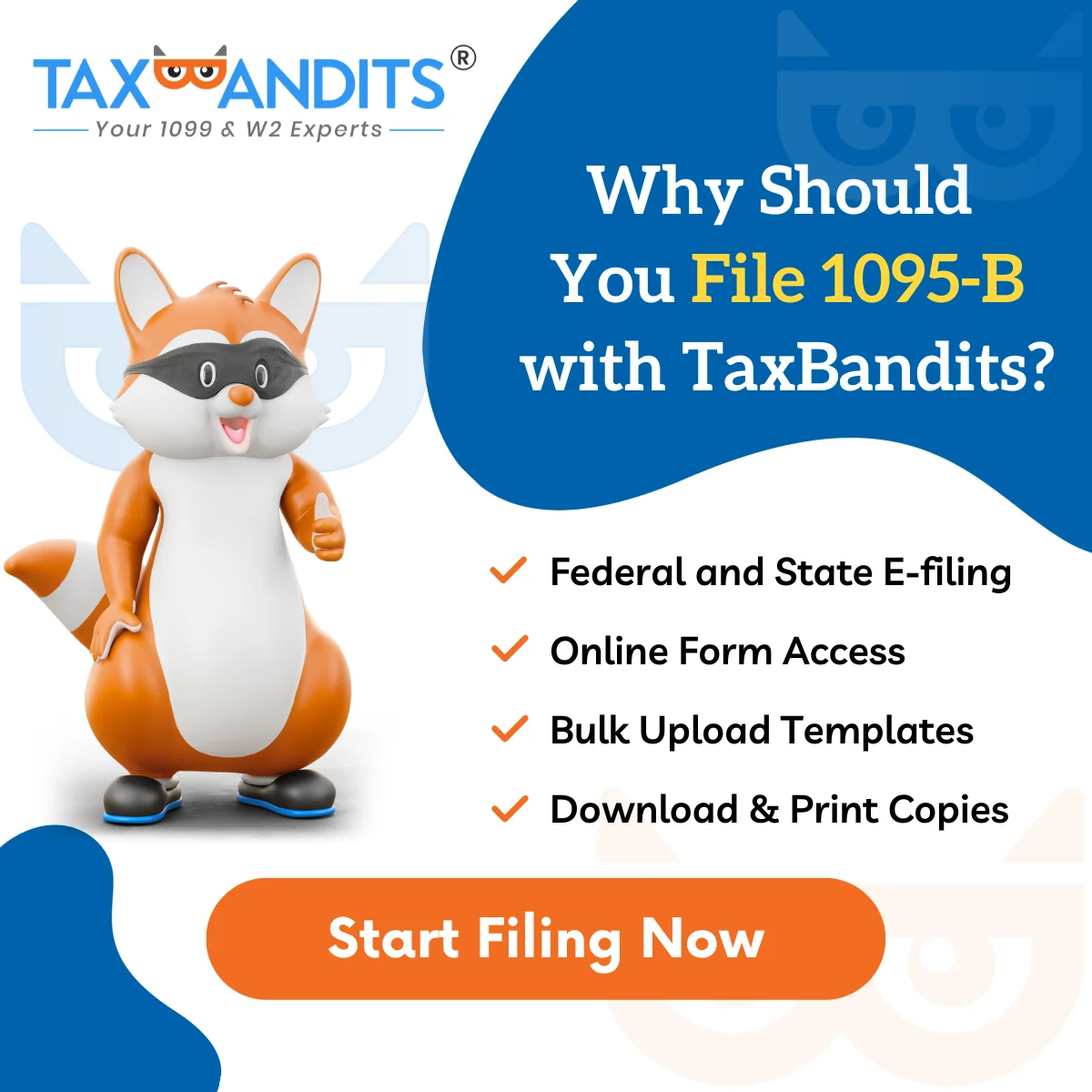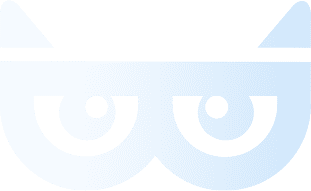 File your
Form 1095-B Electronically

in Minutes with our Software
The Smart Business Owners Choice