Choose the Type of
Form W-2 for 2022 Tax year

to E-file with the SSA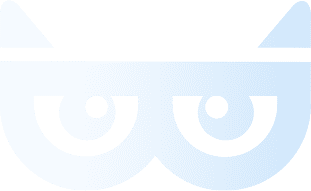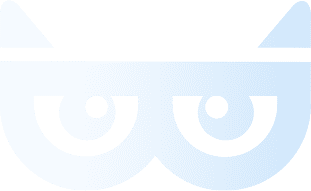 How to
file 2022

Form W-2 Online?

Enter Form Data

Review Form Summary

E-file it with SSA & State
Ready to file your 2022 Form W-2 Online?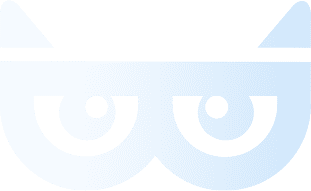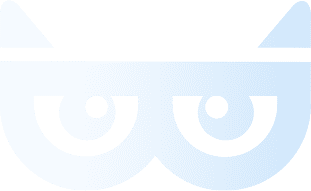 Helpful E-filing Features Built into

our Cloud-Based Form W2 Software
Form W-2 State Filing
Quickly and easily e-file your State W-2 Forms along with any State Reconciliation/Transmittal Forms you may need.

TIN Matching for Form W-2
TaxBandits helps employers to stay away from TIN Errors by validating your employee's TIN against the SSA database.

Bulk Upload Form W-2 Data
Upload all your employee information at once with our Excel template, or use your own template.

EFW2 File Upload
TaxBandits process your EFW2 file format and E-file Forms with Federal, State, and Mail employee copies.
Postal Mailing W-2 Copies
With our postal mailing feature, you can choose to have TaxBandits to print and send paper copies of W-2 forms to your employees after your return has been filed with the SSA.
Online Access Portal
Simplify the process of distributing the employee's W2 copies. Your employees can view, & download copies of their W2 easily through this secured portal.
Print Centre
From our print center, you have the ability to print any of your W-2 forms right from your TaxBandits account.
Flexible Payment Options
Pay for your w2 returns in advance by purchasing pre-paid credits! This way, you won't have to pay for each return every time you file.
Prior year Tax Filing
Conveniently e-file W-2 forms with the IRS for previous tax years from your TaxBandits account.
Multi-User Access
Provide access to certain users and allow them to manage your TaxBandits account. They can even file W-2 Forms on your behalf!
Activity Log
Follow the activities of authorized users of your account including when and where they are logging in, uploading files, transmitting returns, etc.
US-based Support
If you need any assistance, contact the TaxBandits US-based, live customer support team located in Rock Hill, South Carolina by phone, email, or live chat.
See Our
Clients Review
The Smart Business Owners Choice
Very easy navigation going forward and backwards. I usually have trouble online with confusing instructions. Yours is very easy.
- Jay Polonsky





I'm quite impressed, especially in comparison with other sites from the IRS list I reviewed as well. Well done. Thank you.
- Igor Mandryka





Very easy to find my way around, most help features are very good, customer service response has been exceptional for the price point.
- Jerry Morris





Workflow makes sense, navigation is easy, customer service is excellent with prompt call backs and thoughtful support.
- Michael Morris





Easy and reasonably priced. Great customer service!
- Allen Cohen





Excellent Step by Step process and easy to go back and make edits.
- Luis Collazo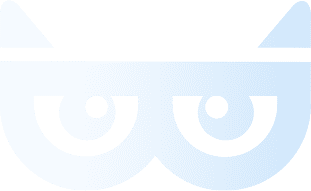 Frequently Asked
Questions
For the 2022 tax year, The W-2 penalties have been increased for the 2022 tax year. If you file Form W-2 late, penalties will be imposed based on the time period and business size.
| Time Period | Minimum | Maximum |
| --- | --- | --- |
| If Form filed within 30 days | $50 /form | $571,000 per year ($199,500 for small businesses) |
| If Form filed after 30days and before August 1 | $110 /form | $ 1,713,000 per year ($571,000 for small businesses) |
| If Form file after August 1 | $280 /form | $3,426,000 per year ($1,142,000 for small businesses) |
If you have paid at least one employee at least $600 (all amounts if any income, social security, or Medicare tax was withheld) in wages this year, you must file Form W-2 for each employee from whom:
Most states require you to file your W-2's at a state level as well as federally. Always be sure to check your requirements before filing your Form W2 with the State.
The Form W-2 is a series of boxes that are labeled by both numbers and letters. According to the Form W-2 instructions, there is important information that you will need handy when you file. This information includes…
Employer Information: Address, Legal Name, EIN
Employee: Address, Legal Name, SSN
Information on the wages and tips that you have paid your employees throughout the year.
Information on the taxes that you withheld from your employees wages or tips this year.
For state filing, you will need your state ID and locality name.
Click here to learn more about the instructions of Form W2 Boxes.
The Form W-2 has a variety of copies with slightly different purposes.
Copy A - This goes to the SSA (Social Security Administration).
Copy 1 - This should be filed with the city, state, or local municipality.
Copy B - This should be filed with the employee's federal taxes.
Copy C - This is for the employee's records.
Copy 2 - This should be filed with the employee's state taxes.
Copy D - This is for the employer's records.
Employers commonly make mistakes when entering their employee's TIN or Taxpayer Identification Number. With TaxBandits these common errors are worries of the past. Our cloud-based software validates your employees' TIN's against the SSA database for accurate reporting.
The Form W-2c provides corrections to the original W-2 Form. The information that may need to be amended includes an employees' name, SSN, Tax Year, EIN, or errors in reported wages or taxes withheld.
A Form W-3c is a transmittal form that summarizes the corrected information found in a Form W-2c. It is not required when you e-file your forms.
Extensions for the Form W-2 are not automatic. If you are filing for a W-2 extension then you must paper-file the Extension Form 8809 and provide a detailed reason for needing the extension. The SSA will only grant a 30-day extension under extraordinary circumstances such as a catastrophic event. The 30-day extension does not apply to your recipient copies.
Employers who don't furnish their employees with copies of their Form W-2 for 2022 and file these forms with the SSA by January 31 will be penalized. Employers who file within 30 days after the January 31st deadline, will be penalized $30 dollars per form. After 30 days the penalty rises to $60 per form. Learn more about W2 penalties.
File your W2 forms securely and accurately with the Federal, and State. We postal mail W2 copies to your employees. Get Started with TaxBandits