How to E-file Form 8868 Online for the 2022
Tax Year?
Information Required to E-File
Form 8868 Online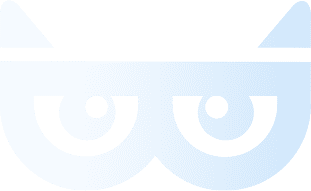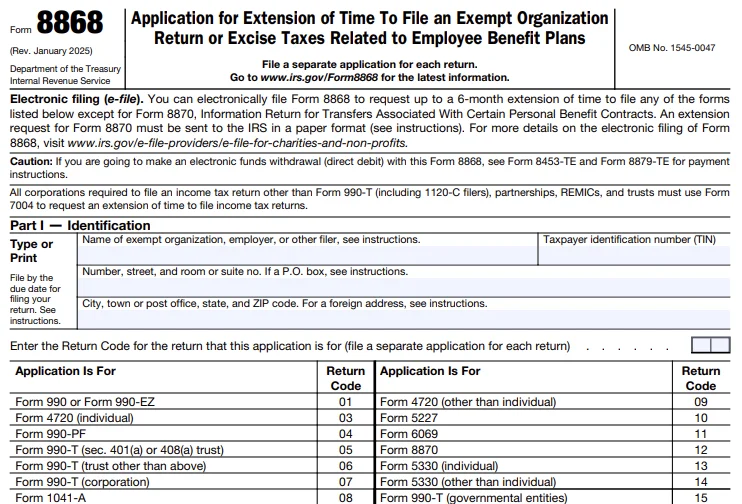 When Filing Your Nonprofit Tax Extension Form 8868 you'll need,
1.

Organization Details such as Name, Address, EIN/Tax ID, Tax Year

2.

Tax Liability and Payment for 2022

3.

Balance due if any
If you need more time to file your Nonprofit tax return, file form 8868 before the deadline to avoid further penalties.
Amazing Features that Simplify Form 8868 Filing for Nonprofits and Tax Professionals
Internal Audit Check
To ensure accurate returns, our built-in error-checking system will check the completed form for errors.

Expert Assistance
We have a team of experts available to resolve your queries via live chat, phone, and email.

Instant Notification
You will be notified of your 8868 return status via email or Phone.
See what
our clients love

about Tax 990

I used your system last year for the first time, and I am impressed with how easy it was. My overall experience with your website is good, and it is fairly easy to understand with quite a few helpful options.

You guys made it easy for me to file the 990 N for our local Food Pantry. It was self-explanatory, and I was done in a jiffy. Glad it is all behind me now! I will choose you guys again next year!

Only called once before using the software, but I got a real live person who was well-spoken and answered my questions immediately. Uncommonly rare these days. Excellent experience.

Doing Tax Returns is never fun! Your software has given me the ability to do it myself. We are a small non-profit and simply cannot afford Professional Tax Accountant Audited Returns. Thank you!

This was a pretty good experience. I would use your service again. Prompt customer support and the audit function worked well. Caught all my errors! Thanks.

This has been a very easy process. I like the website. I'll check back with more reviews once I get a receipt from the IRS. Thanks for making this easy. Now I can relax knowing that I am current with my 990 forms. Thanks.
Frequently Asked Questions on Form 8868
What is IRS Form 8868?
Form 8868 is used by charities, nonprofit groups, and other tax-exempt organizations to receive an automatic filing extension of 6 months to file their return. Users that file a Form 8868 must do so by the original filing deadline of their appropriate form.
---
Which Forms can be extended using Form 8868?
The deadline for filing the following Forms can be extended using Form 8868
Form 990 or
990-EZ
Form 990-PF
Form 990-T (section 401(a) or 408(a) Trust (or) other trusts (or) Corporations)
Form 8870
Form 4720 (Individuals and other than individuals)
Form 1041-A
Form 5227
Form 6069
8868 Extension is not applicable to Form 990-N.
---
When is the Deadline to file IRS Form 8868?
The deadline to file Form 8868 is May 15, 2023. If you are following a Fiscal Tax Year, then the deadline is the 15th Day of the 5th Month after your tax year ends. Filing Form 8868 extends your deadline up to October 15, 2023.
---
What are the Penalties for Filing Form 990 Late?
The penalty will be up to $53,000, which depends upon the financial activity of the Organization.
If you need more time, you can E-File your 990 extensions in minutes with our software.

File Now

and avoid late filing penalties.