The IRS requires additional information regarding the tax liabilities for a semiweekly depositor. This information is collected on Schedule B with Form 941, which provides your tax liability schedule for each day of the quarter.
Form 941 Schedule B Requirements
941 Schedule B must be filed by employers and attached to Form 941 or 941-SS if they are reporting more than $50,000 in employment taxes for the previous period, if they have accumulated $100,000 or more in tax liabilities for the current or past calendar year, or if they're a semiweekly depositor.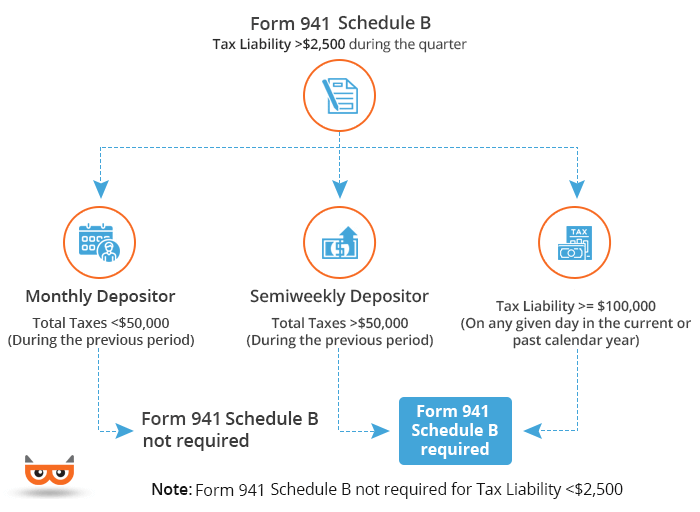 How TaxBandits Helps You Complete Your 2019 Form 941 Schedule B?
If you meet the criteria mentioned above, we will automatically generate a Schedule B for you that's based on the information you provide while completing your Form 941. To complete your Schedule B report, you are required to enter your daily tax liability in the numbered space that corresponds to the date that wages were paid. Also, don't change your tax liability with any adjustments reported on your 941 or 941-SS form. Learn more about how to e file form 941 for 2019 with TaxBandits.