The IRS Recommends Filers to
E-file ACA Forms
for Quicker Processing.
E-File Now
!
Form 1094-C - An Overview
Updated on August 28, 2023 - 10:30 AM by Admin, Tax bandits
In addition to the ACA mandate that employers offer affordable health coverage to their employees, Section 6055 and 6056 of the ACA require Applicable Large Employers (ALEs) to file forms 1094-C and 1095-C with the IRS.
1094-C is the transmittal form that must be filed with the 1095-C form.
Eventually, Forms 1094-C and 1095-C are used by Applicable Large employers to report health coverage information offered by employees to the IRS.
1. What is Form 1094-C?
Form 1094-C is the transmittal of Employer-Provided Health Insurance Offer and Coverage Information Returns Form that accompanies Form 1095-C when filing with the IRS each year.
Form 1094-C summarizes the 1095-C information returns. Form 1094-C is only sent to the IRS, not to employees.
2. When is the deadline for IRS Form 1094-C?
Last year (i.e, tax year 2020) IRS released a notice 2020-76 stating that the employee copies distribution deadline is extended from January 31st to March 02nd. Also for tax year 2023, there is an extension in the deadline for furnishing employee copies.
However, the paper filing and electronic filing deadline remains the same.
The due date for filing Form 1094-C with the IRS is
| Type of Tax Filing | Due Date |
| --- | --- |
| Furnishing Employee Copies | March 04, 2024 |
| Paper Filing | February 28, 2024 |
| Electronic Filing | April 01, 2024 |

To avoid aca penalties from the IRS, start filing your Form 1095-C with TaxBandits and we will generate Form 1094-C automatically.
Get Started Now
3. Information required to file Form 1094-C?
To complete Form 1094-C, you will need the following information.
Applicable Large Employer information such as Name, EIN, Contact information, etc.
Number of the 1095-C Forms transmitted with Form 1094-C
Create a free account with TaxBandits today.
4. What is Authoritative Transmittal Form 1094-C?
When an ALE member files more than one Form 1094-C, one of those 1094-C forms must be identified as authoritative transmittal on Part I, line 19.
The Authoritative Transmittal must contain the aggregate data for all full-time employees and all employees.

Need a full-service ACA filing solution?
Contact our sister product ACAwise, an end-to-end full service solution provider for ACA Forms. Provide us your information, ACAwise will generate codes, e-file and submit it to the IRS and the State. ACAwise will also furnish employee copies on your behalf.
5. Generate Form 1094-C/1095-C using TaxBandits
Success Starts with
TaxBandits!

Very easy and a reasonable cost for very small business to get these necessary forms

Have been using it for several years now. Quick, easy, and relatively inexpensive way to prepare and efile and email our 1099-NEC

The filing options for 1099 NEC is a great feature and allowing workers the option of accessing their forms online was also very helpful. I highly recommend the service.

It was my first time having to file a 1099 NEC form and Taxbandits made a quick and easy process!

Very easy and intuitive to use, took only minutes to file my 1099 NEC forms

Super easy to use, accurate, verifies completion of all necessary fields, will be used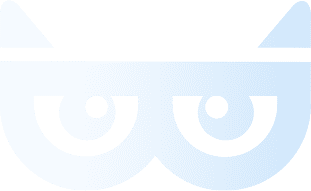 Success

Starts with TaxBandits
The Smart Business Owners Choice