Instant Access to Your W-2 Forms Copies Anywhere, Anytime
As a business owner, sometimes staying organized can be a hassle, and occasionally, important documents get lost in the shuffle. That's why we've made it easy for you to access and print extra copies of your W-2 forms whenever you need them, right from your TaxBandits account. Our user-friendly Distribution Center feature enables you to conveniently view, download, and print transmitted Form W-2 copies in PDF format, ensuring you have the necessary documents at your fingertips for reference.
---
How to download or print Form W-2 copies with TaxBandits?
Step 1: Sign In to your TaxBandits Account.
Step 2: Select Distribution Center from the Dashboard.
Step 3: Under the "Filter By" option, select the Tax year, Business Name, and Form type as Form W-2. Click the "Go" button.
Step 4: Choose "Print Form" under the business from which you want to download W-2 copies.
Step 5: All the recipients under the business will be displayed. Select the required copies from the list and Click the "Download" button.
---
Benefits of TaxBandits' Distribution Center
Access W-2 Form Copies

: You can access all the required copies, such as employer copies, employee copies, and State Summary Copies.

Keep track of records

: Streamline your record-keeping by accessing W-2 forms whenever it's convenient for you.

Secure and Reliable

: Trust in the security of TaxBandits to protect your sensitive information while providing convenient access.

User-Friendly Interface

: Navigate through the Distribution Center with ease, making the process of obtaining W-2 forms straightforward.
Stay in control of your tax documents with TaxBandits – simplifying the way you manage your W-2 forms!

Why TaxBandits?
Accurate & Error-Free Filing
Support Direct State Filing
Postal Mail Employee Copies
Online Access for Employees
TIN Validation
IRS Business Rule Validation
USPS Address Validation
Access to Form Copies (PDF)
Form W-3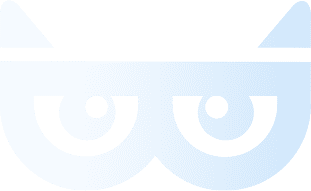 Success

Starts with TaxBandits
The Smart Business Owners Choice