How to File Form 1042-S for 2023 with TaxBandits
Are you ready to begin Filing the 1042-S Form? File in minutes with TaxBandits
What Information is Required for Filing
Form 1042-S?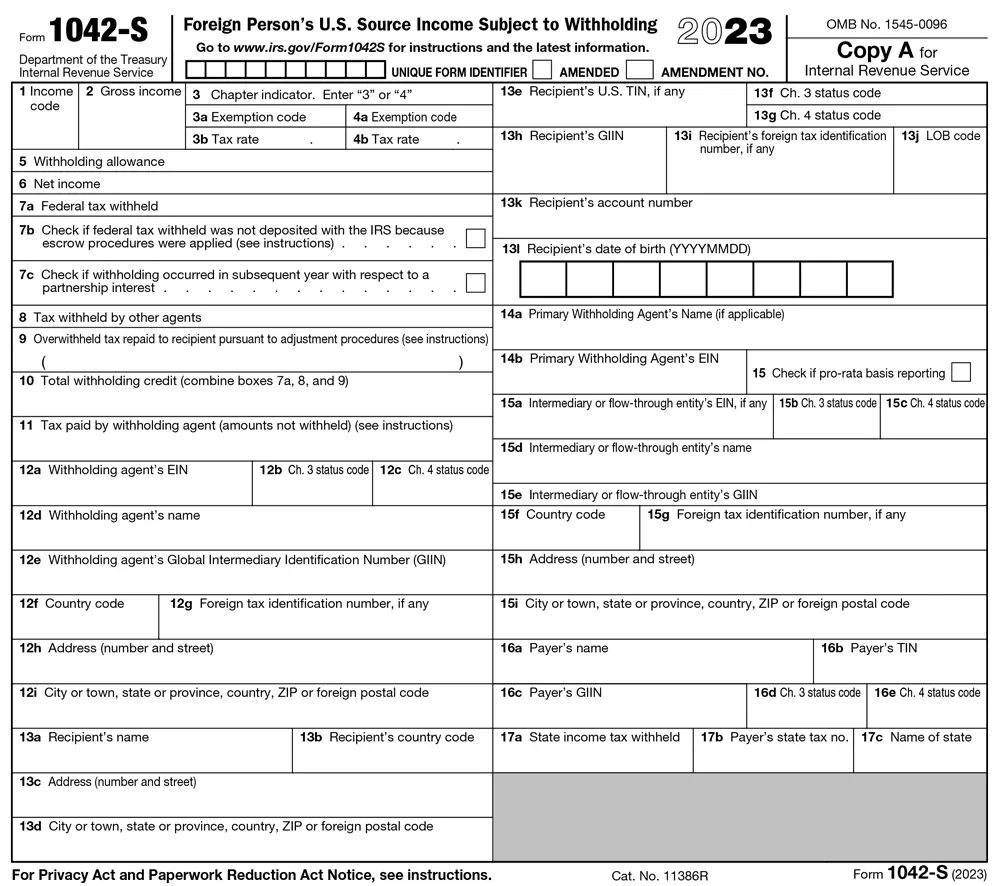 Payers Information:

Name, Address, Tax identification number, GIIN Number

Recipient Information:

Name, Address, Tax identification number, GIIN Number

Income Information:

Type of income paid (e.g., wages, scholarships, dividends) Amount of income paid to the recipient

Withholding Information:

Amount of tax withheld from the payment Type of withholding (e.g., tax treaty withholding, backup withholding)

Exemption and Treaty Benefits:

Any exemptions or treaty benefits claimed by the recipient Supporting documentation for treaty claims, if applicable

State Tax withholding information
Get Started with TaxBandits to e-file your Form 1042-S in minutes!
Benefits of Filing Form 1042-S Online With TaxBandits

Postal Mail
Recipient Copies
TaxBandits prints and mails all of your recipient copies when you opt-in to our postal mailing services.
Online Access
Grant your recipient access to view and download 1042-s form copies online via our secure online access portal.
Internal Audit Check
TaxBandits validates your Form 1042-S using the IRS business rules to improve accuracy during the filing process.

Customer support
Have any questions? Our dedicated team of experts is always here to assist you in every way possible via phone, email, or live chat.
Frequently Asked Questions On
Form 1042-S Filings
What is the purpose of Form 1042-S?
Form 1042-S, also called "Foreign Person's U.S. Source Income Subject to Withholding," is an IRS annual tax return statement used by U.S. withholding agents to report income paid to foreign persons (including individuals, corporations, and other entities) who are subject to U.S. tax withholding. The purpose of the form is to ensure that the appropriate amount of tax is withheld from payments made to non-US residents and to report this income to the IRS.
---
Who must File Form 1042-S?
Form 1042-S must be filed by any withholding agent who has withheld taxes on income paid to foreign persons, including nonresident aliens, foreign partnerships, and foreign corporations. The 1042-S is filed with the IRS, and a completed copy must be furnished to the employee or business before
the deadline.
---
What types of income are reported on Form 1042-S?
A withholding agent uses Form 1042-S to report the following payments made to non-US residents.
Wages
Scholarships and fellowships
Royalties
Rents
Prizes and awards
Director's fees
Pension income
Gambling winnings
Interest on deposits
Insurance premiums
Other types of income
However, the following types of payments are exempt from reporting on 1042-S:
Payments made by individuals that are not related to their trade or business and do not require withholding are generally not reported.
Interest earned on bank deposits that are not associated with the operation of a U.S. trade or business usually does not appear on Form 1042-S.
Premiums paid for insurance contracts issued by foreign insurance companies are typically excluded from Form 1042-S reporting.
---
When is the deadline for filing Form 1042-S?
Withholding agents should submit Form 1042-S to both the IRS and the recipient before March 15th of the year following the calendar year in which the income was paid.

Can you get an extension for a 1042-S?
An extension for 30 days can be requested by filing Form 8809 on or before the due date of the return. It is important to note that failure to file Form 1042-S by the deadline may result in penalties.
---
What Is the Difference Between Form 1042 and 1042-S?
Form 1042 is an annual withholding tax return that is used to report the tax withheld on the income of non-US residents. On the other hand, Form 1042-S is used to report the payments made to non-US residents during the year.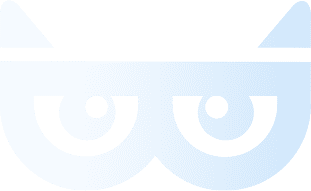 Success

Starts with TaxBandits
The Smart Business Owners Choice