The IRS Recommends Filers to
E-file ACA Forms
for Quicker Processing.
E-File Now
!
Form 1094-B - An Overview
Updated on September 4, 2023 - 03:00 pm by Admin, Tax bandits
1094-B is the transmittal form that must be filed with the Form 1095-B.
Eventually, Forms 1094-B and 1095-B are used by individuals to report health coverage information offered by healthcare providers to the IRS.
1. What is Form 1094-B?
Form 1094-B is the transmittal form that accompanies Form 1095-B when filing with the IRS each year.
Together, 1094-B and 1095-B Forms are used to report the type of coverage offered by health care providers to individuals and verify an individual and any dependents that received at least minimum qualifying health insurance coverage from the provider during the calendar year.
---
2. When is the deadline for IRS Form 1094-B?
IRS has released the proposal stating that there is a 30 extension in furnishing employee copy deadlines and it will remain the same for all the upcoming years. However there is no change in paper filing or electronic filing deadline.
The deadline to file IRS Form 1094-B is
| Type of Tax Filing | Due Date |
| --- | --- |
| Furnishing Employee Copies | March 04, 2024 |
| Paper Filing | February 28, 2024 |
| Electronic Filing | April 01, 2024 |
E-File IRS Form 1095-B with TaxBandits now and generate Form 1094-B automatically to stay away from unwanted penalties.
---
3. Information required to file Form 1094-B?
To complete Form 1094-B, you will need the following information.
Employee information such as name, social security number, contact information, etc.
Number of the Form 1095-B transmitted with Form 1094-B
Create a free account with TaxBandits today.
---
4. What are the penalties for not filing Form 1094-B?
Providers that fail to comply with the filing requirements may be subject to penalties. The penalty for failure to file information returns is $250 for each missing return, with a maximum penalty of $3 million. Special rules apply that increase the total penalties if there is an intentional disregard of filing requirements.

Need help in filing ACA Forms?
Contact our sister product ACAwise now, a complete full service solution provider, will take care of your ACA forms from generating codes to e-filing it with the IRS and the required states ACAwise will also send employee copies on your behalf.
---
5. E-File Form 1094-B/1095-B using TaxBandits
TaxBandits is an IRS authorized e-file provider for filing ACA forms. Form 1094-B will be generated automatically if you file Form 1095-B with us.
Get Started with TaxBandits now and e-file Form 1095-B along with 1094-B easily.
Success Starts with
TaxBandits!
The Smart Business Owners Choice

Excellent Step by Step process and easy to go back and make edits....

Very easy navigation going forward and backwards. I usually have trouble online with confusing instructions. Yours is very easy.

Easy and reasonably priced. Great customer service!

I'm quite impressed, especially in comparison with other sites from the IRS list I reviewed as well. Well done. Thank you.

Very easy to find my way around, most help features are very good, customer service response has been exceptional for the price point.

Work flow makes sense, navigation is easy, customer service is excellent with prompt call backs and thoughtful support.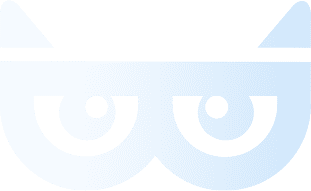 Success

Starts with TaxBandits
The Smart Business Owners Choice