Now Providing a Simplified Tax Filing Solution for PEOs/CPEOs & 3504 Agents
Eliminate the burden of filing payroll taxes for your clients with TaxBandits simplified tax filing solution. Our software is designed to help you file your client's tax
returns with ease.
We support all major Payroll Tax Forms that PEOs & 3504 Reporting Agents need!
| | | | | | |
| --- | --- | --- | --- | --- | --- |
| Form 940/941 Sch R | Form 940/941/944 | Form W-2 | Form 1099 | Form 1095 | Tax Extensions |
Partner with TaxBandits and Change the Way You File Taxes For Your Clients
TaxBandits offers the most innovative e-filing tools on the market, simplifying the way payroll companies are handling tax filing for clients and companies of all sizes. With features catered directly towards payroll providers such as bulk e-filing, your company will be saving time and effort in order to better serve
your client base.
A Tax Partner Made Just For You
TaxBandits provides a unique tax filing solution for:
Payroll Service Providers
Reporting Agents
Section 3504 Reporting Agents
Certified Professional Employer Organization (CPEO's)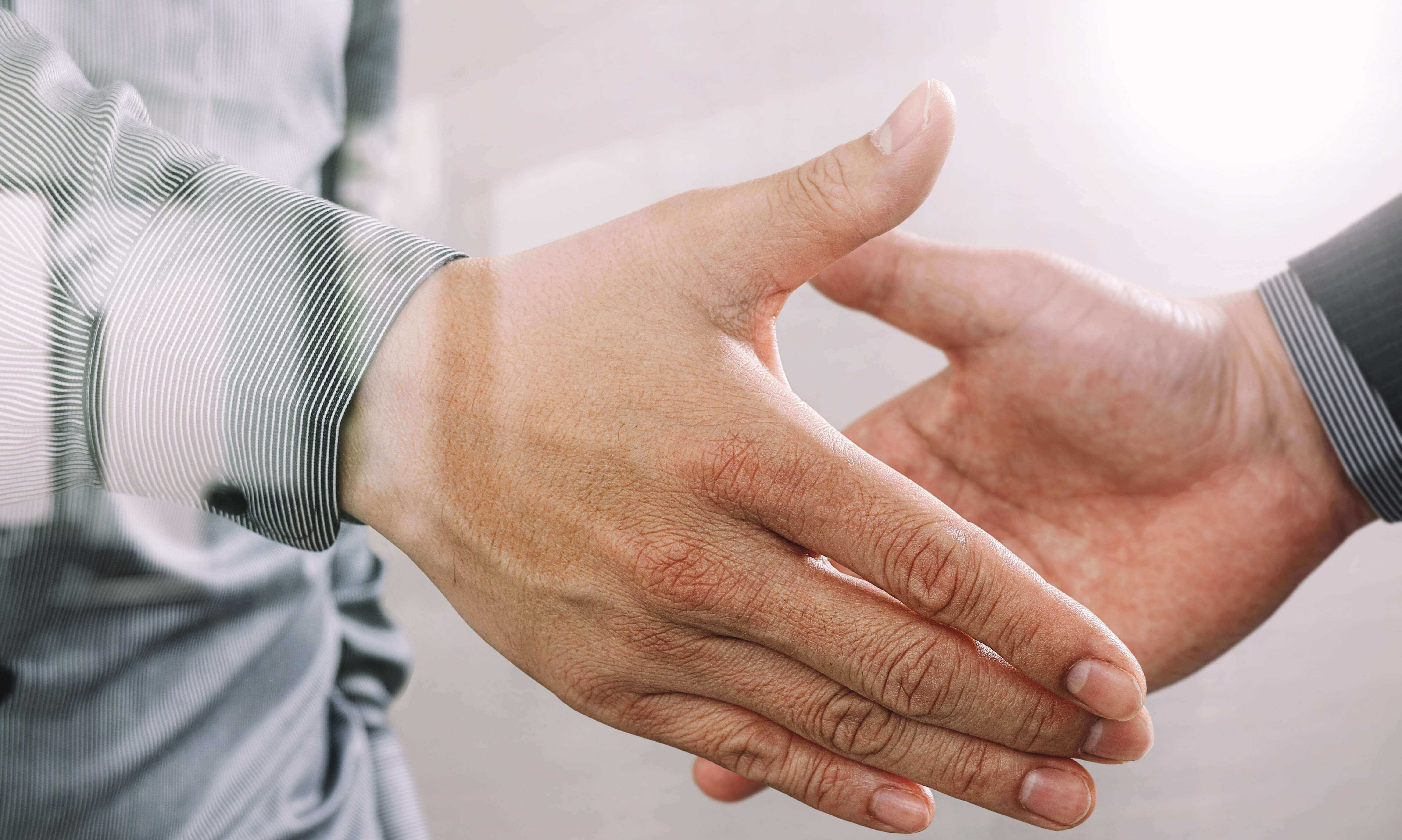 Innovative E-filing Features
Real-time, simplified tax e-filing
Manage an unlimited number of clients from one account
Keep your business and your clients compliant with the IRS
Keep track of your clients information from your dashboard
Enhanced data integration automates the way you file taxes
Save time with the e-signature authentication
Customizable pricing available to fit your needs as a payroll provider
Need help? Our 100%, US-based customer support team is standing by
Keep Your Clients Compliant
As a payroll provider, ensuring that your clients remain compliant with IRS is the bulk of your responsibility. TaxBandits works alongside you to not only e-file tax forms, but to remain prepared in the instance of an audit per updated IRS and state requirements. With insightful tools and helpful compliance features, you can rest assured that your clients are always being taken care of.
Meet IRS Reporting Standards
Manage and reconcile your clients employment tax, non-wage payments, social security, unemployment, Medicare contributions, and various state filing requirements annually with TaxBandits.
Filing Solution for Authorized Service providers
TaxBandits supports the filing of W2s, 1099s, 94x, & 1095 Forms for the services providers who have the authorization to file for their clients.
Automatic Tax Law Updates
As tax law is constantly changing it can be a lot to keep up with. With TaxBandits, our software will automatically update these tax laws once the IRS announces them ensuring your filing all the required forms for your clients.
Keep Your Clients Data Safe & Secure
As an IRS-authorized e-file provider, TaxBandits works closely alongside the IRS to ensure safety and security regarding your client's information. You can rest assured that their information is being transmitted only to the IRS.
State Filing Available for Certain Forms
Your clients non-wage 1099 returns for specific state filings can be filed with TaxBandits as part of the Combined Federal/State Filing Program of the IRS. Our innovative software also supports W-2 returns with state specific filing and reconciliation requirements.
Comprehensive Record Keeping
Any forms that are transmitted and/or accepted by the IRS are archived in your TaxBandits account keeping your clients important tax information organized and easily accessible in the instance of an audit.
Simplified Client Management

Add & Manage Multiple Clients
TaxBandits streamlines the way you handle your clients. Under your single account, you can effectively add and manage an unlimited number of clients keeping you organized and efficient.
Access Your Account From Anywhere
As a cloud-based product, you can easily access your account from anywhere at any time to update information, transmit returns, and more.

Easy to Navigate Dashboard
TaxBandits simplifies the way you e-file taxes for your clients. From our easy to navigate dashboard, you can manage multiple clients and their important information.
Choose How You Upload Client Data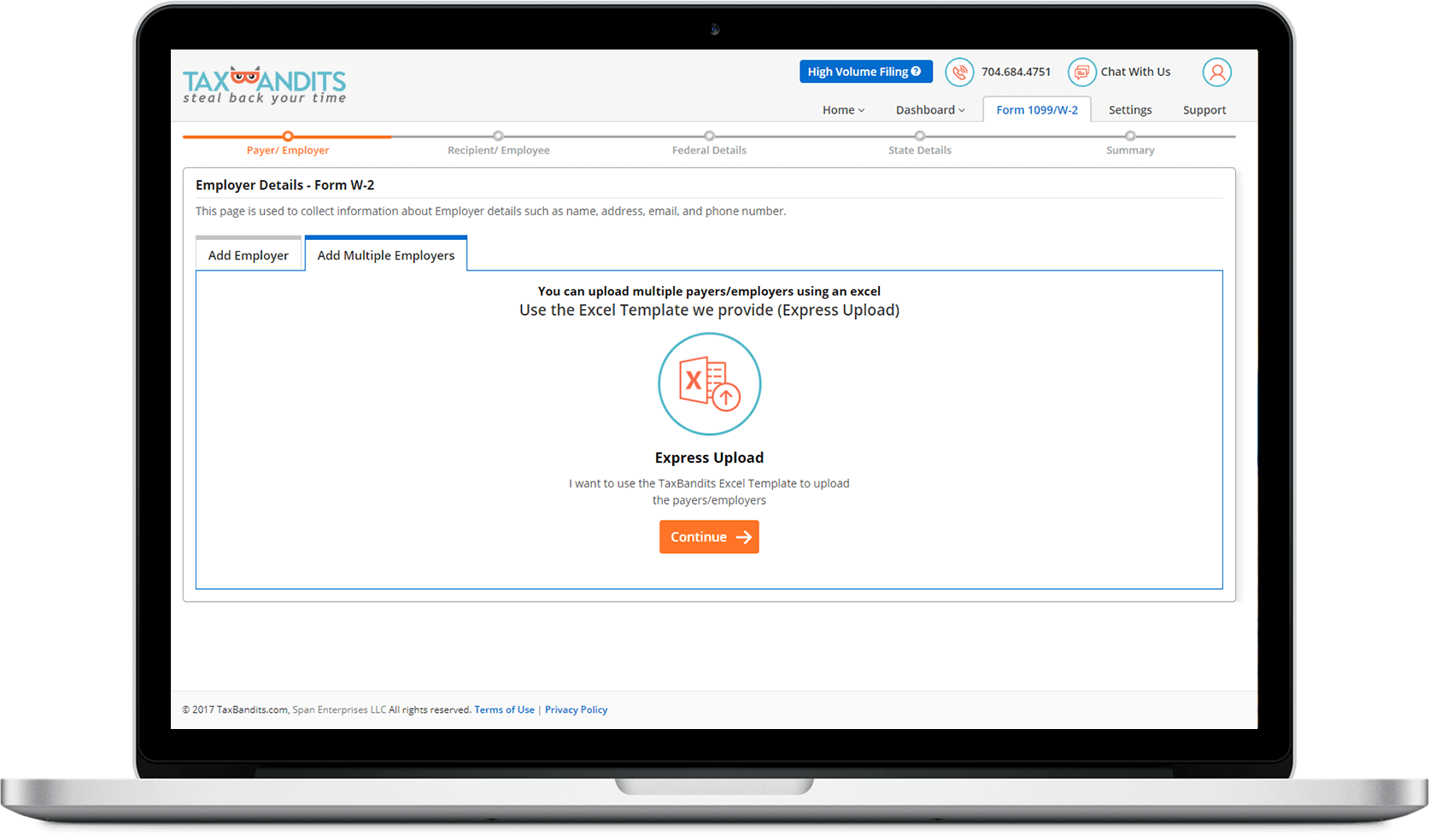 TaxBandits automates the way you file taxes for an unlimited number of clients. TaxBandits allows you to choose the data import method that best suits your needs from any of the following ways:
Manual Data Entry
Bulk Upload
API Integration
Previously Generated PDF or XML document
FTP
Custom Interface
Helpful Tools to Keep You Moving Forward

Transmit Error Free Returns the First Time
TaxBandits is built with an internal audit check, ensuring that your uploaded client data is accurate, complete, and free of any inconsistencies that would result in return rejection by the IRS.

Allow Clients to Review Returns
Prior to transmitting to the IRS, you can conveniently allow for your clients to verify and approve the returns. This tool is available for certain forms where this sort of review would be necessary.

Client e-Signature Tool
This authorization tool allows you, as a third party payroll provider, the ability to transmit forms on behalf of your clients via an e-Signature.

Real-Time Status Updates & Reports
View and monitor the status of your transmitted returns from your TaxBandits account. Whether your returns are in preparation, have been transmitted, or have been accepted/rejected, your TaxBandits account will let you know every step of the way.
Flexible Pricing Based on Your Needs
TaxBandits offers flexible and customizable pricing to accommodate the needs of your clients and you as a payroll provider. Pricing will be based on your client base and the various helpful tools you will need to get the job done.
Real Support From Real People
TaxBandits offers a 100%, US-based customer support team based in Rock Hill, South Carolina. Our dedicated team of e-filing experts is here to assist you in any way you need.
Change The Way You E-file For Your Clients
Create your TaxPro account today