Note:
The IRS recommends E-filing for quick processing and to get Instant update.
The Benefits of Filing Form 1099-NEC with TaxBandits

Simple, and Easy to Use
No software downloads or installation required. With our cloud-based application, you can easily complete your 1099-NEC in minutes.

Federal, and State Filing
TaxBandits provides the capability for you to file your 1099-NEC electronically with both the IRS and required state agencies.

Recipient Copy Delivery
You can choose to send the Form 1099 NEC copies to your recipients via postal mail or through secure online access.

Print or Download Copies (PDF)
Your Forms are stored on a secure server, you can access your form copies in PDF format from anywhere at any time.
Create a Printable Form 1099-NEC in 3 Simple Steps
Frequently Asked Questions on Form 1099-NEC
What is Form 1099-NEC?
Form 1099-NEC is used to report non-employee compensation to the IRS. If your businesses hired an independent contractor or vendor and paid them $600 or more, you will need to file a Form 1099-NEC with the IRS and furnish the independent contractor with a copy.
Click here to Know more about Form 1099 NEC.
---
How to fill out Form 1099-NEC?
Form 1099-NEC contains 15 different fields.
Payer Details: Name, TIN, and Address
Recipient Details: Name, TIN, and Address
Nonemployee compensation
Federal Details: Miscellaneous Incomes and Federal Tax Withheld
State Filing Details: State Income, Payer State Number, and State Tax Withheld
Boxes on the left side of the form require the payer and recipient details such as TIN, Name or Business Name, Address, and Contact number.
On box 1, the non-employee compensation made to recipients has to be entered. And on box 4, enter the federal tax withheld if any.
Similarly, on boxes 5 to 7, state information if any.
Learn more about how to fill out Form 1099-NEC with our step-by-step instructions for 1099-NEC.
---
When is Form 1099-NEC due?
The Form 1099-NEC is due to the IRS no later than January 31, 2023. In addition to filing with the IRS, you are required to send a copy to your Recipient.
Sign up with TaxBandits today to e-file Form 1099 with the IRS and the required state agencies and to deliver to your recipient copies
---
What are the different copies of Form 1099-NEC available?
There are a few different copies of the Form 1099-NEC. Here is a breakdown:
Copy A for the IRS
Copy 1 is for the state department
Copy B for the recipient
Copy 2 is for the recipients' state income taxes
Copy C is for the payer
---
What are the penalties for late filing?
The penalty rate for late filing form 1099 NEC will vary based on the time you filed the return.
Filing 1099-NEC after the deadline, but within 30 days of the original deadline - $50/per return.
Filing between 31 days late and August 1 - $120/per return.
Filing after August 1 or not filing at all - $280/per return.
Not filing the return intentionally - $550/per return.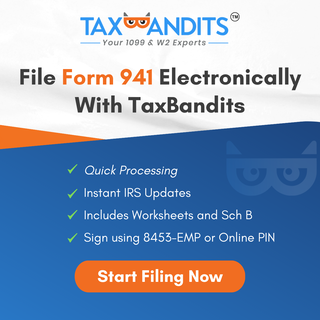 Success with TaxBandits
The Smart Choice of every 1099 Filers
Very easy and intuitive to use, took only minutes to file my 1099 NEC forms
- Brandon





Very easy and a reasonable cost for very small business to get these necessary forms
- Gwen Dolceamore





Have been using it for several years now. Quick, easy, and relatively inexpensive way to prepare and efile and email our 1099-NEC.
- Paul Schultz





The filing options for 1099 NEC is a great feature and allowing workers the option of accessing their forms online was also very helpful. I highly recommend the service.
- Daryl M Dickson





I'm quite impressed, especially in comparison with other sites from the IRS list I reviewed as well. Well done. Thank you.
- Igor Mandryka





Very easy to find my way around, most help features are very good, customer service response has been exceptional for the price point.
- Jerry Morris





Ready to Create
Fillable 1099-NEC Forms

using our Form 1099-NEC Generator?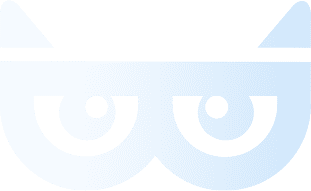 Success

Starts with TaxBandits
The Smart Business Owners Choice