Request Taxpayer Identification Number
Request Taxpayer Information Online Today!
Overview of IRS Form W-9
Request employee/contractor's Taxpayer Identification Number
Form W-9 is used to confirm a new employee or contractor's taxpayer identification number. This form asks for the employee or freelancers name, business name (if applicable), business structure, and tax identification number or Social Security Number. This form also asks if the individual submitting is exempt form backup withholdings. In general, most taxpayers are, but if not the company hiring will need to withhold income tax from their salary at a rate of 28% in order to send to the IRS.
Once the recipient has completed and e-signed Form W-9, you, the payer, will receive notification and the status of the form on your ExpressTaxFilings Account will change to "Signed." You can review and accept each W-9 received. Once you have accepted the completed W-9, you can then click "Update to Address Book" to automatically add recipient details to your address book. You can also download the form to save it for your business records.
Required Information for Form W-9
Information Required to File Form W-9
Employer Details: Name, EIN, Employer Code, Employer Type, and Address
Employee Details: Name and Contact Information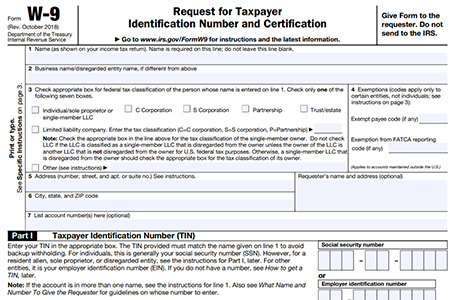 E-Filing
Form W-9

with TaxBandits
Efficiently Transmit Your W-9 Form Online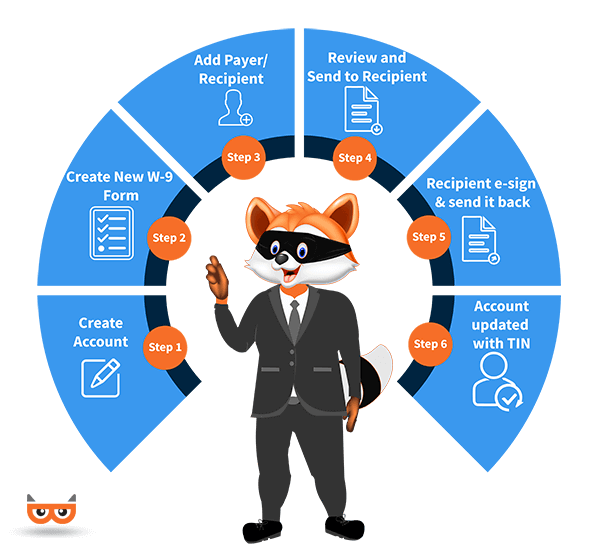 Create or Sign into your TaxBandits Account
Select "Create New W-9 Form"
Enter Payer Details (Name, Contact Information, and Federal ID Number)
Enter Recipient Name and Email Address
Review and Send to Recipient
Employee will then Fill out the Required Information and Transmit
You will be notified once the Form has been Completed and E-Signed
Success

Starts with TaxBandits
The Smart Business Owners Choice
Access our resource center for more
information about tax relief due to
COVID-19. Visit Now