Buy Prepaid Credits to File Your 1099 Returns
TaxBandits makes it incredibly easy to pay for the returns you're required to file with the IRS. You can even save time and increase efficiency by purchasing pre-paid credits in advance while bulk filing. This way, you are paying upfront for your returns instead of paying each time you file a return.
You can purchase pre-paid credits from your TaxBandits account at any time. This is your best option if you typically file multiple returns at one time.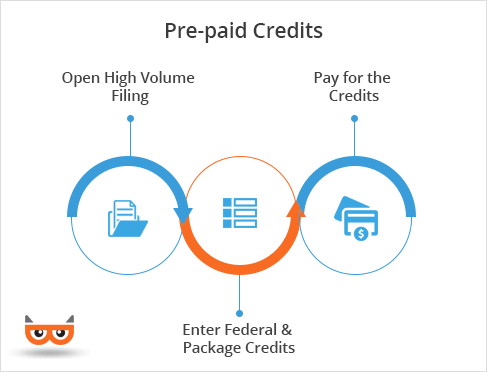 Why TaxBandits?
File 1099s in Minutes
IRS-Authorized Provider
Bulk Data Upload
Only Takes a Few Steps!
Supports CF/SF States
Print & Postal Mail
Efile as low as $0.80/form