Tax Filing Software Designed with You In Mind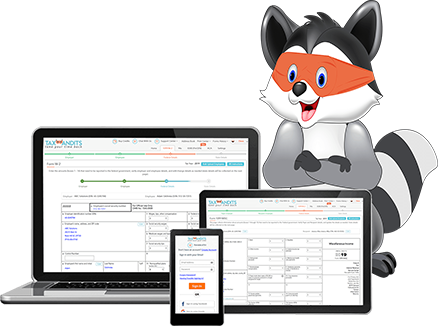 TaxBandits was designed with you in mind - the small business owner managing their own finances, or the accountant growing his practice and managing multiple clients. TaxBandits offers the most simplified and streamlined, interview-style e-filing process that helps to keep your business moving in the right direction. Get started today and see why TaxBandits is the ultimate e-filing solution for small businesses, nonprofit organizations, and tax professionals.
Form 990-N (e-Postcard)
Small tax exempt organizations (with annual gross receipts of $50,000 or less) file Form 990-N (e-Postcard) annually with the IRS.
Learn More
Form 990 Series
Tax Exempt Organizations, Non Exempt Charitable Trusts, and section 527 Political Organizations file Form 990/990-EZ directly with the IRS.
Learn More
Get Started Today with
TaxBandits
Online Tax Filing Software You Can Trust
Tax Extensions
Individuals, Businesses, and Nonprofit Organizations file appropriate extension forms to extend the deadline for information returns to the IRS (but not the allotted time for Tax-owed).


Learn More
Get Started Today with
TaxBandits
Online Tax Filing Software You Can Trust
Form 94x Series
Form 94x series is a comprehensive set of forms which are used to report employers' various federal withholding and deposits to the IRS.


Learn More
Change The Way You File Taxes
Get started with TaxBandits today
W-2 Forms
Annual Statement sent by employers to both employees and the SSA. The statement includes gross wages, social security wages, federal and state income tax withholdings and tax benefits.
Learn More
Form 1099 Series
Series of information returns reporting income from self-employment, interest, and dividends, or independent contractors to the IRS. The various 1099 forms correspond to numerous types of income being reported.
Learn More
Tax Filing Designed with You in Mind
E-filing Software For Your Small Business, Nonprofit, or Clients
ACA Forms
Insurance Company and Large Employer transmits coverage information to the IRS, provides information to insured individuals/covered employees and covered dependents.


Learn More
We'd love to hear from you
Contact us today to learn more about TaxBandits