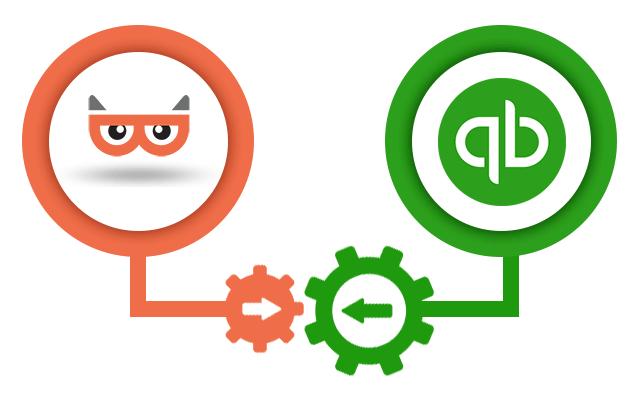 Import Your Contractors Payment Data From Your QuickBooks® Account Securely
Efile as low as
$0.50
/form
No Annual Subscription
No Additional Price for Deadline
No Hidden Charges
More than 100,000+ Businesses trust TaxBandits for these Amazing Features
Success

Starts with TaxBandits
The Smart Choice of every 1099 Filers
Excellent Step by Step process and easy to go back and make edits....
- Luis Collazo


Very easy navigation going forward and backwards. I usually have trouble online with confusing instructions. Yours is very easy.
- Jay Polonsky

Easy and reasonably priced. Great customer service!
- Allen Cohen

I'm quite impressed, especially in comparison with other sites from the IRS list I reviewed as well. Well done. Thank you.
- Igor Mandryka

Very easy to find my way around, most help features are very good, customer service response has been exceptional for the price point.
- Jerry Morris

Work flow makes sense, navigation is easy, customer service is excellent with prompt call backs and thoughtful support.
- Michael Morris

What Information is Required to Efile Form 1099 MISC Online?
1. Payer Details: Name, EIN, and Address
2. Recipient Details: Name, EIN/Social Security, and Address
3. Federal Details: Miscellaneous Incomes and Federal Tax Withheld
4. State Filing Details: State Income, Payer State Number, and State Tax Withheld
E-file 1099 MISC in minutes! You can enter this information manually, or upload it via our bulk-upload template.
How to Import Contractors Payment details from QuickBooks to TaxBandits Securely?
Are you ready to file Form 1099 MISC? Get Started with TaxBandits & file your form in minutes.
What is the IRS Form 1099-MISC?
Form 1099-MISC is an IRS tax form used to report the miscellaneous payments made to an independent contractor, or other self-employed people during the calendar year.
Form 1099-MISC is also used to report payments made for rent, fishing boat proceeds, medical and health care payments, prizes, awards and more.
The copy of Form 1099-MISC must be furnished to the recipient.
Who Is Required To File Form 1099-MISC?
If you paid an amount with the following conditions to any individuals who are not your employee during the year, file Form 1099-MISC to the IRS.
If you paid more than $10 in royalties or broker payments in lieu of dividends or tax-exempt interest.
If you paid more than $600 in
Rents
Independent contractors & other businesses you made payments to
Prizes and awards
Other income payments
Medical and health care payments
Crop insurance proceeds
Cash payments for fish (or other aquatic life) you purchase from anyone engaged in the trade or business of catching fish
Payments to an attorney, generally
Cash paid from a notional principal contract to an individual, partnership, or estate
Any fishing boat proceeds
Also, use Form 1099 MISC to report payments made for direct sales of more than $5,000 of consumer products for resale anywhere other than a permanent retail establishment.
Even if the payment is less than $600 and withheld any federal income tax under a backup withholding, you must report all of that payment through Form 1099-MISC.
Success

Starts with TaxBandits
The Smart Business Owners Choice
Access our resource center for more
information about tax relief due to
COVID-19. Visit Now